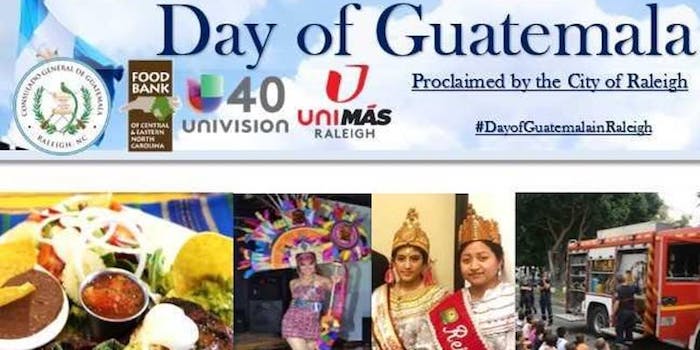 Celebrate and learn about Guatemalan food and culture on Day of Guatemala in Raleigh Saturday, June 9th, 2018, from 3 p.m. to 6 p.m.
It takes place on the Food Bank parking lot, 1924 Capital Blvd., Raleigh.
This is a free event.
Last year, during the inauguration of the Consulate General of Guatemala, Mayor McFarlane proclaimed that day as Guatemala Day in Raleigh. This is the first anniversary celebration of the proclamation.
Some of what's going on:
Fire trucks
K9 Dogs
Guatemalan Food
Music
Guatemalan artists
Face painting
More free and cheap events in the Triangle this weekend
Friday, June 8, 2018
Saturday, June 9, 2018