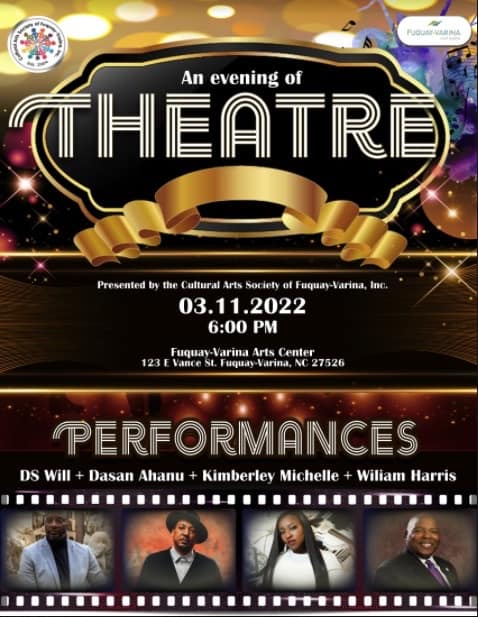 The Cultural Arts Society of Fuquay-Varina is presenting An Evening of Theater on March 11th, 2022, at 6 p.m., at Fuquay-Varina Arts Center, 123 E. Vance Street, Fuquay-Varina.
Admission is free.
This event will celebrate Black excellence through history, spoken word and song.
Enjoy performances from DS Will, Dasan Ahanu, Kimberley Michelle and William Harris.
Upcoming Events in the Triangle
Check out our
full events calendar
, where you can enter any date, or look at the events for the next few days here:
Sunday, February 5, 2023
Monday, February 6, 2023
Tuesday, February 7, 2023