The North Carolina Poor People's Campaign Cultural Arts Committee is presenting The Cookout — A Celebration in Honor of Juneteenth on Saturday, June 26th, 2021, from 11 a.m. to 4 p.m., at The Unity Center of Peace, 8800 Seawell School Road, Chapel Hill.
The event will include special presentations about Juneteenth and its history, face painting, art exhibitions, dance performances, a Black vendors farmers market, music performances, and even professional wrestling!
This is a free event.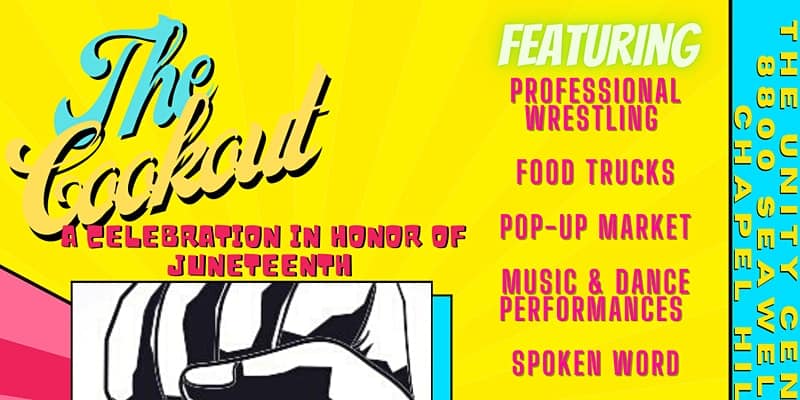 Double-Check Before You Head Out!
We make every effort to make sure that everything on Triangle on the Cheap is 100% accurate.
However, sometimes things change without notice, and it's also possible that we can make a mistake. 
Please verify all deals and events with the venue or organizer before you go.
         You might also be interested in:
More Juneteenth Events in the Triangle
Learn about the Juneteenth events throughout the Triangle, or look at a quick list here:
Friday, June 18, 2021
Saturday, June 19, 2021
Saturday, June 26, 2021
The Unity Center of Peace, Chapel Hill
8800 Seawell School Road
Chapel Hill, NC