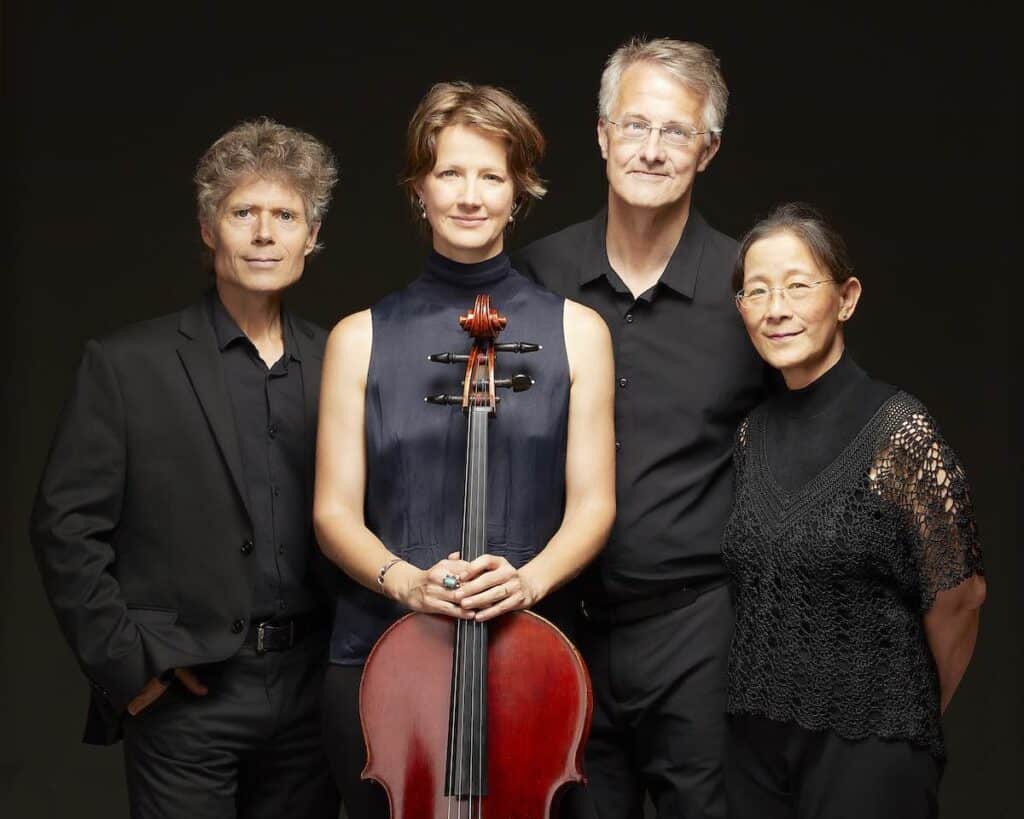 The Ciompi Quartet of Duke University was founded in 1965. Its members are all professors at Duke, where they teach instrumental music, perform across campus and coach chamber music.
The current members are Eric Pritchard, Hsiao-mei Ju, Jonathan Bagg and Carolina Stinson.
The Ciompi Quartet is performing in two free concerts in early February.
Please visit ciompi.org for a complete list of upcoming performances and more information about the ensemble.
Ciompi Quartet: Downtown Classics
Thursday, February 2nd, 2023
5:30 to 6:30 p.m.
Northstar Church of the Arts
220 W Geer Street, Durham, NC
Free
The Ciompi continues its series of one-hour concerts featuring major works for string quartet in informal settings. The group will be performing Bartok: String Quartet No. 4.
Ciompi Quartet: Lunchtime Classics
Friday, February 3rd, 2023
12 p.m.
Goodson Chapel on Duke University Campus
407 Chapel Drive, Durham, NC
Free
In this free noontime event, the Ciompi Quartet will perform Bartók's String Quartet No. 4.
Upcoming Events in the Triangle
Check out our
full events calendar
, where you can enter any date, or look at the events for the next few days here:
Wednesday, March 22, 2023
Thursday, March 23, 2023
Friday, March 24, 2023