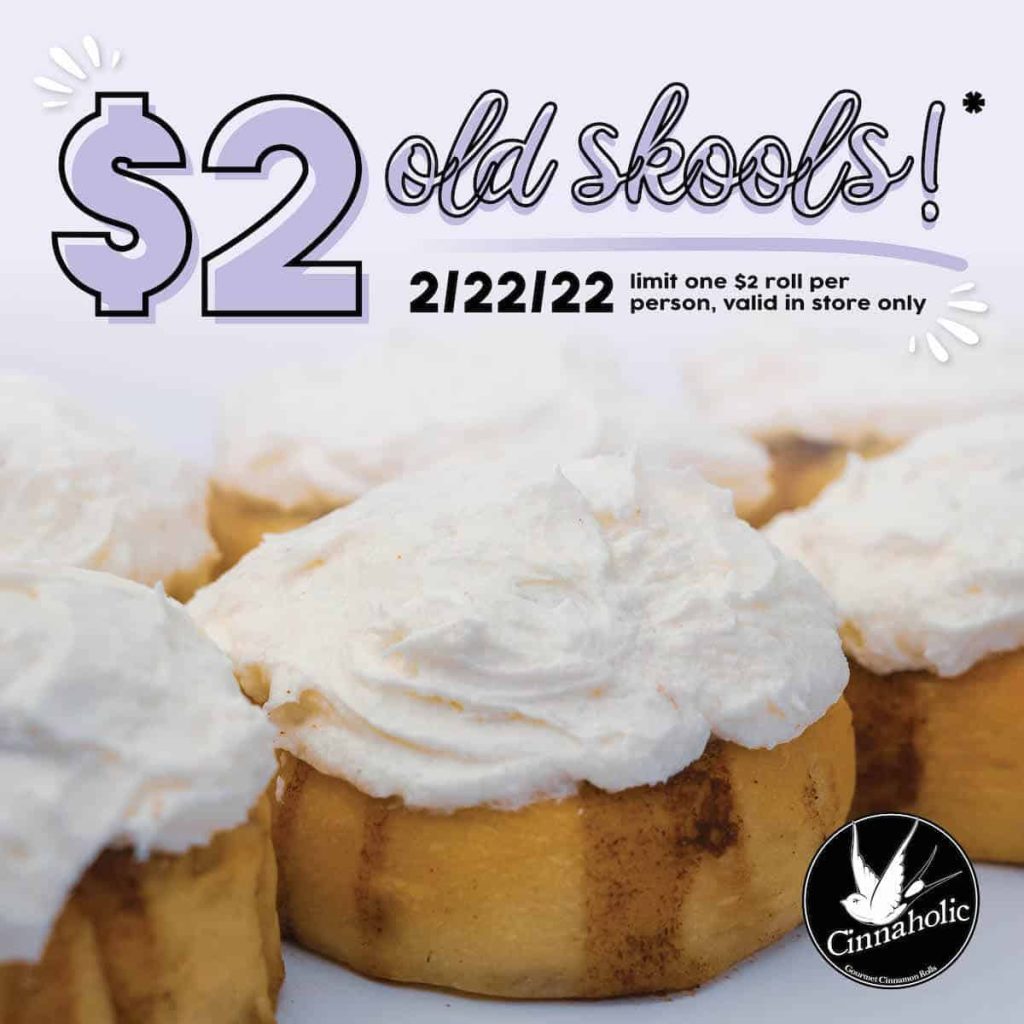 Cinnaholic is celebrating "Two's Day" on February 22nd, 2022, by offering Old Skool Rolls for $2.
We have a big day-by-day list of restaurant deals in the Triangle, so if you're feeling hungry, check it out! We update it every day.
Limited to one $2 roll per person. Valid in-store only.
You'll find Cinnaholic at 1209 Parkside Main Street, Cary. Or find other locations.
Upcoming Food and Drink related deals and events
Check out our big list of
food and drink events and deals in the Triangle
, or look at a few of them here:
Monday, October 3, 2022
Tuesday, October 4, 2022
Wednesday, October 5, 2022
Thursday, October 6, 2022
Friday, October 7, 2022
Saturday, October 8, 2022
Sunday, October 9, 2022
Monday, October 10, 2022
Tuesday, October 11, 2022
Wednesday, October 12, 2022