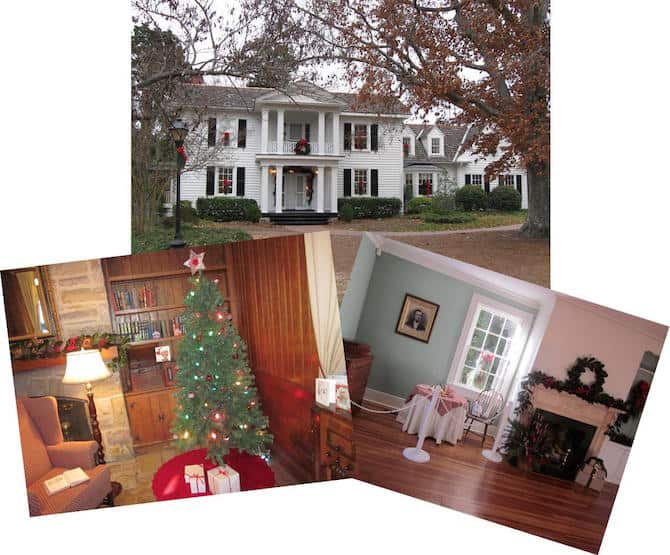 Christmas at Oak View Farm will take place one week only, from December 4th, 2017, to December 10th. It's free to attend but you need to make reservations.
Learn how Christmas was celebrated from 1850 to 1950.
Tour the Plank Kitchen and Main House and see decorations interpreting five different time periods in Oak View's history (Antebellum Era, Civil War Era, Victorian Era, Great Depression, and World War II)!
This program explores how historic events impacted holiday customs, traditions and decorations through the years. Two short games are part of the program, too! This program is open to any group, and is particularly popular for homeschool groups, senior centers, and retirement communities.
Group Tours begin at 10 a.m. and 11:30 a.m. Monday–Friday and last approximately one hour. Programs are free but reservations are required. Reservations can be made by calling 919-212-7695.
Individual tours are held at 1:30 p.m. Monday–Friday, 10 a.m. and 1 p.m. Saturday, and 2 p.m. Sunday. Programs are free but reservations are required. Sign up here.
Reservations will be accepted through November 28.