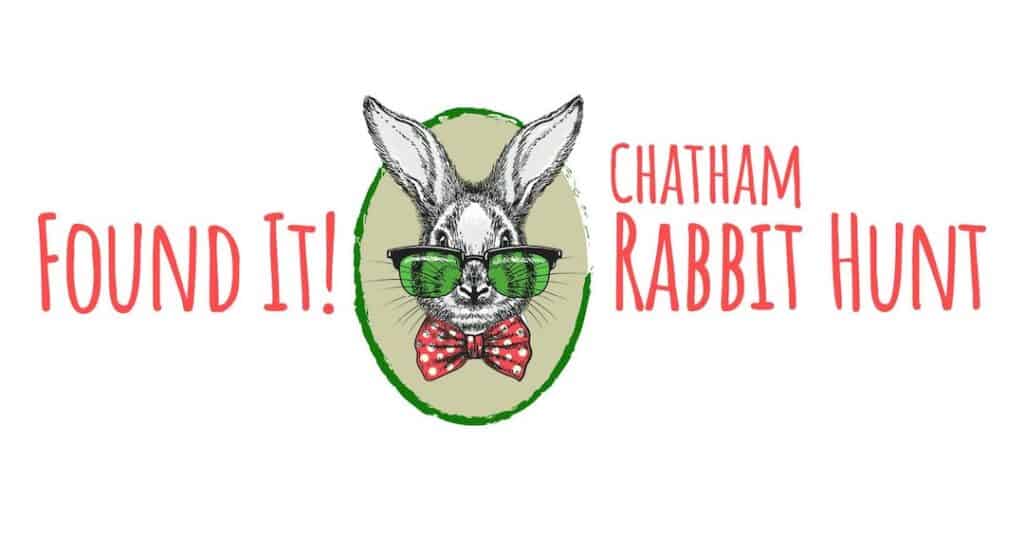 Pittsboro Gallery of Arts and Welcome Chatham are hosting the 3rd Annual Found It! Chatham Rabbit Hunt on Saturday, April 8th, 2023, from 11 a.m. to 4 p.m.
The is a fun, free family event that encourages everyone to get outside and explore Pittsboro.
Seven embellished rabbit statues will be hidden outside along Hillsboro Street and in the immediate vicinity. Find a rabbit and, without removing it, take a photo.
Once you find at least 5 of the rabbits, show your photos to a Welcome Center attendant to receive a ticket for a chance to win a rabbit.
Check out our big list of Easter egg hunts and Easter bunny visits around the Triangle!
The Chatham County Welcome Center is at 37 Hillsboro Street, Pittsboro, NC.
The first 25 visitors to do so will also receive a $10 voucher to be redeemed at one of the participating downtown businesses.
Additional raffle tickets to win the custom rabbit statues will be available for $5 each at the Welcome Center. The raffle will be held Saturday, April 15th. Proceeds of ticket sales will go to Welcome Chatham, a 501(c)3 non-profit agency.
This event also includes a StoryBook Walk with pages posted in storefronts along Hillsboro and Salisbury Streets.
More upcoming Easter events in the Triangle
Check out our big calendar of Easter egg hunts and bunny visits, or look at a few of them here:
Saturday, March 18, 2023
Saturday, March 25, 2023
Sunday, March 26, 2023
Tuesday, March 28, 2023
Thursday, March 30, 2023
Friday, March 31, 2023
Saturday, April 1, 2023
Sunday, April 2, 2023
Monday, April 3, 2023
Tuesday, April 4, 2023
Wednesday, April 5, 2023
Thursday, April 6, 2023
Friday, April 7, 2023
Saturday, April 8, 2023
Sunday, April 9, 2023
Monday, April 10, 2023
Tuesday, April 11, 2023
Wednesday, April 12, 2023
Thursday, April 13, 2023
Friday, April 14, 2023
Saturday, April 15, 2023
Sunday, April 16, 2023