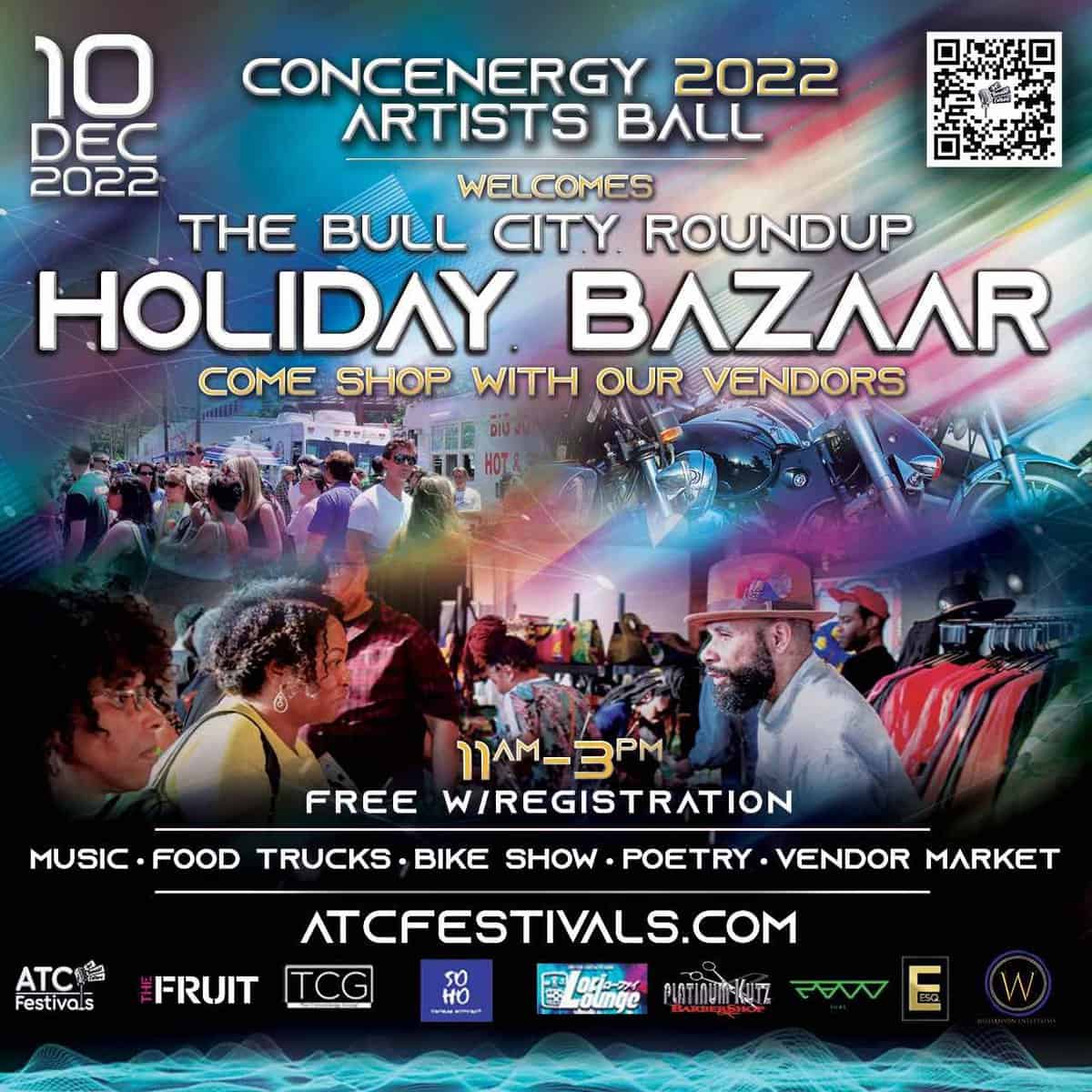 Bull City Roundup Holiday Bazaar is a free event on December 10th, 2022, from 11 a.m. to 3 p.m., at The Fruit, 305 S Dillard Street, Durham, NC.
Check out our huge list of holiday markets in the Triangle! Shop for unique gifts from local makers and artists.
It's part of Cocenergy 2022 Artists Ball, but is free and open to the public.
20 curated vendors will sell everything from baked goods to inspired visual art in this indoor vendor market. There will also be food trucks on site.
At the same time, the main stage opposite the indoor vendor market will feature local emerging musical artists and poets.
Register for your free ticket.
More Holiday Markets in the Triangle
Check out our big day by day list of holiday markets, or look at a few of them here:
Friday, December 9, 2022
Saturday, December 10, 2022
Sunday, December 11, 2022
Saturday, December 17, 2022
Sunday, December 18, 2022
Wednesday, December 21, 2022