Bright Black, at 2020 Chapel Hill Road, Durham, North Carolina, is a local family business that creates candles. They use scent as a medium and candles as a platform for sharing positive narratives about Blackness.
The Bright Black Scent Showroom features in-person shopping. Bright Black also hosts art exhibits, offers workshops, and more.
Here's what's coming up.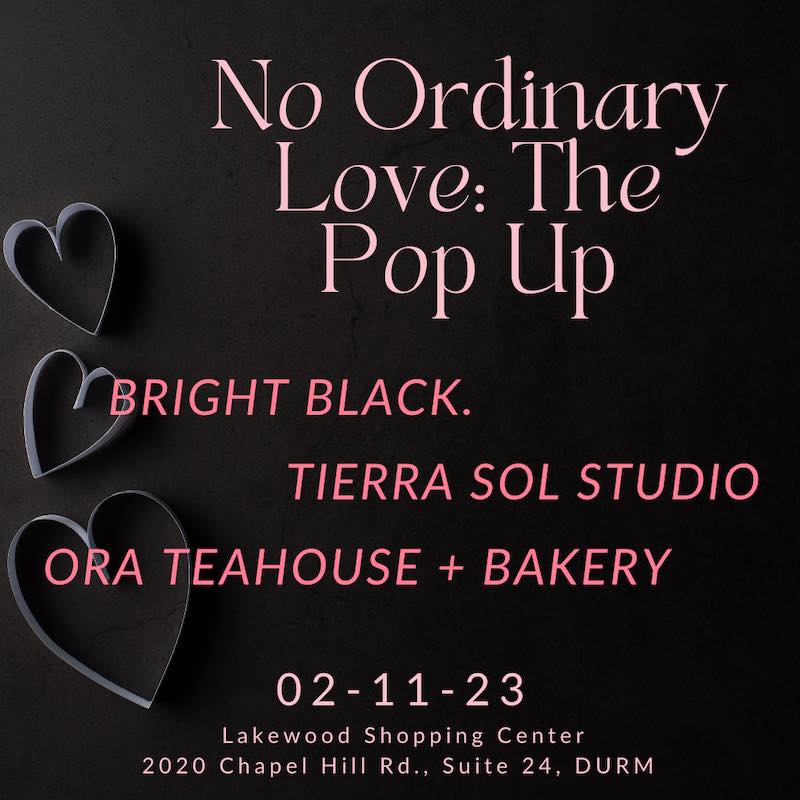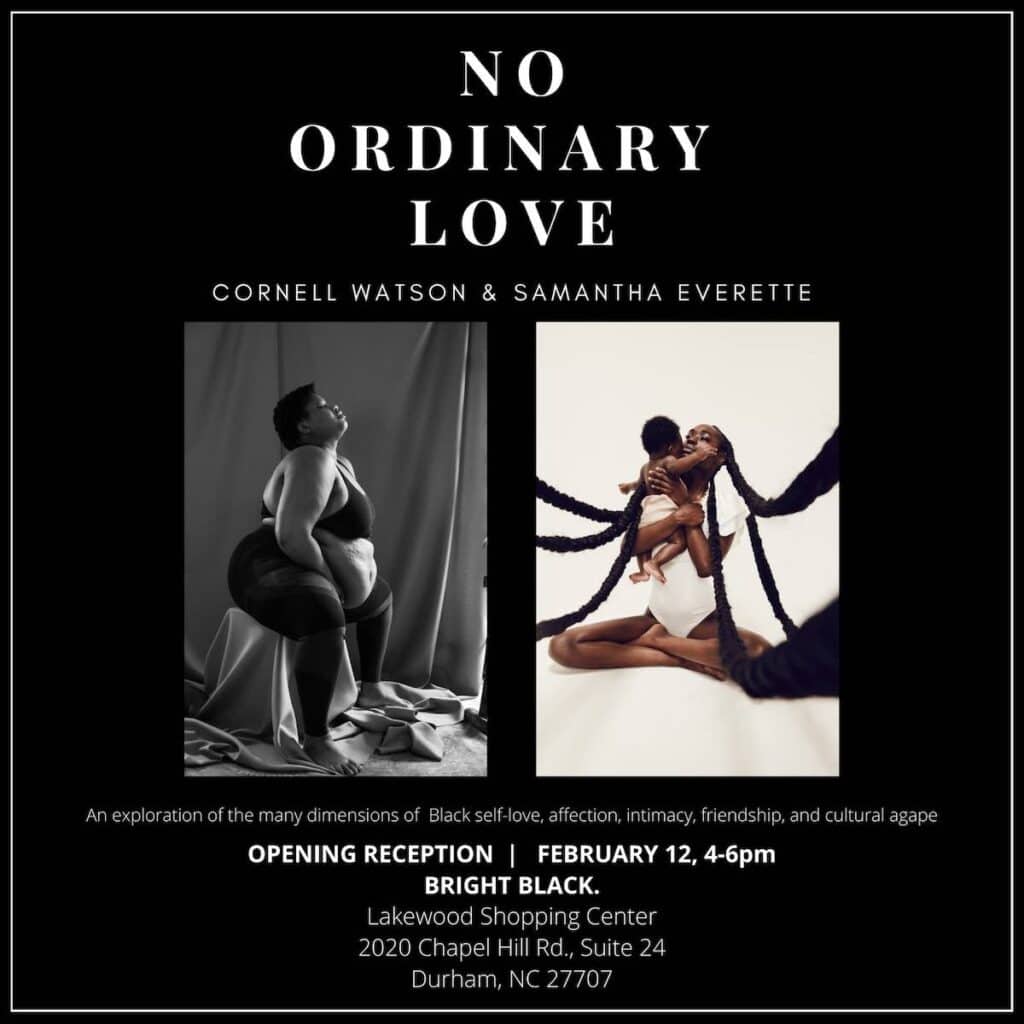 More Art Events in the Triangle
Check out a calendar of art events in the Triangle or look at a few of them here:
Thursday, November 30, 2023
Friday, December 1, 2023
Saturday, December 2, 2023
Sunday, December 3, 2023
Monday, December 4, 2023
Tuesday, December 5, 2023
Wednesday, December 6, 2023
Thursday, December 7, 2023
Friday, December 8, 2023
Saturday, December 9, 2023
Sunday, December 10, 2023
Monday, December 11, 2023
Tuesday, December 12, 2023
Wednesday, December 13, 2023
Thursday, December 14, 2023
Friday, December 15, 2023
Saturday, December 16, 2023
Sunday, December 17, 2023
Monday, December 18, 2023
Tuesday, December 19, 2023
Wednesday, December 20, 2023
Thursday, December 21, 2023
Friday, December 22, 2023
Saturday, December 23, 2023
Sunday, December 24, 2023
Monday, December 25, 2023
Tuesday, December 26, 2023
Wednesday, December 27, 2023
Thursday, December 28, 2023
Friday, December 29, 2023
Saturday, December 30, 2023
Sunday, December 31, 2023
Monday, January 1, 2024
Tuesday, January 2, 2024
Wednesday, January 3, 2024
Thursday, January 4, 2024
Friday, January 5, 2024
Saturday, January 6, 2024
Sunday, January 7, 2024
Monday, January 8, 2024
Tuesday, January 9, 2024
Wednesday, January 10, 2024
Thursday, January 11, 2024
Friday, January 12, 2024
Saturday, January 13, 2024
Sunday, January 14, 2024
Monday, January 15, 2024
Friday, January 19, 2024
Monday, January 22, 2024
Thursday, January 25, 2024