Brier Creek Commons, at 8311 Brier Creek Parkway, Raleigh, is hosting two special holiday events in the beginning of December. More information here.
We are putting together a huge list of holiday events in the Triangle, including parades, festivals, markets, Santa visits, and more. Check out our growing day by day list of holiday events in the Triangle!
Tree Lighting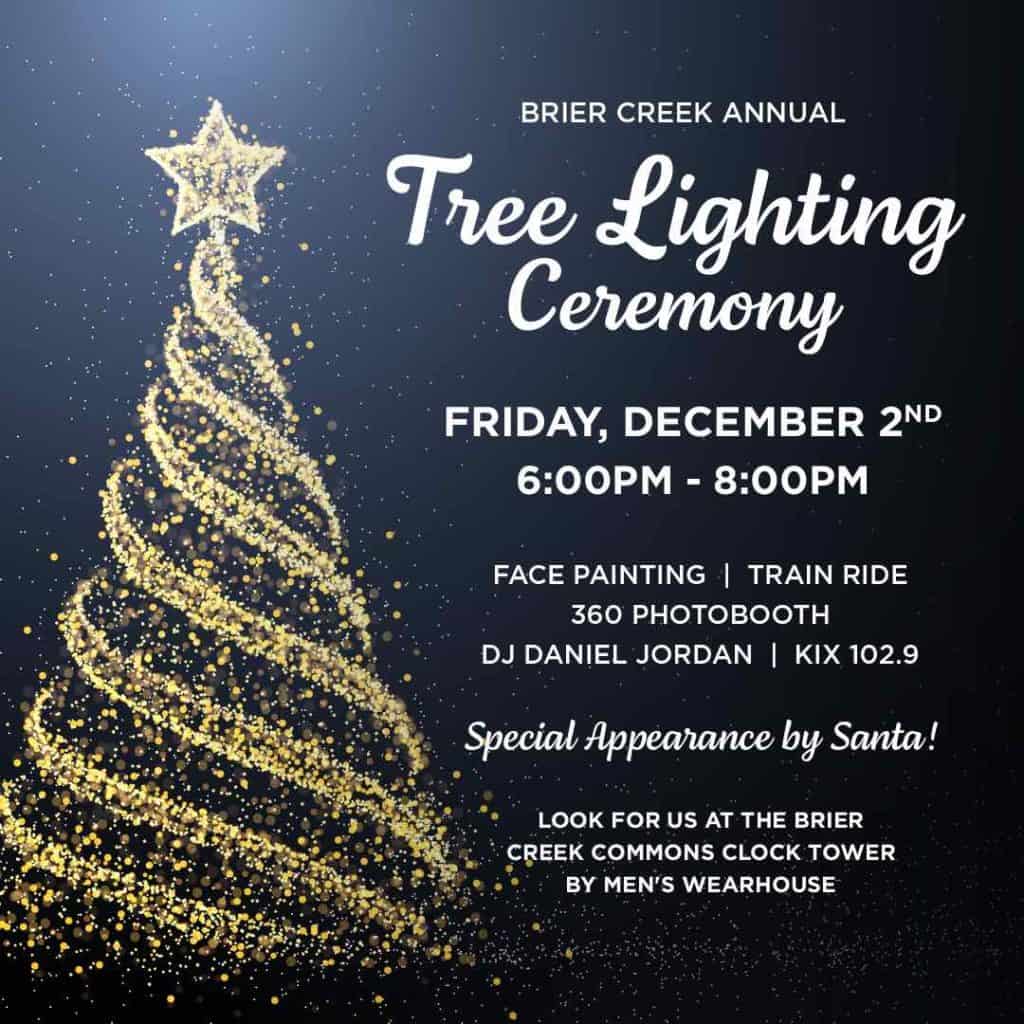 On Friday, December 2nd, 2022, Brier Creek Commons is holding its Tree Lighting ceremony. It will take place at the Brier Creek Commons Clock Tower by Men's Wearhouse from 6 to 8 p.m.
The event includes activities like face painting, a 360 Photo Booth, train rides, and more, and Santa will light the tree.
Letters to Santa
Then, come back the next day, Saturday, December 3rd, 2022, from 11 a.m. to 2 p.m., for Letters to Santa.
Kids can drop their Christmas letter in Santa's Mailbox, near the Clock Tower, and meet Santa. They'll get a FREE printed picture with Santa and a special gift, while supplies last.
The visits are free and first come, first served. The line will be open until 1:30 p.m.
More Holiday Events in the Triangle
Check out our big list of holiday events in the Triangle, or look at a few of them here:
Friday, December 9, 2022
Saturday, December 10, 2022
Sunday, December 11, 2022
Monday, December 12, 2022
Tuesday, December 13, 2022
Wednesday, December 14, 2022
Thursday, December 15, 2022
Friday, December 16, 2022
Saturday, December 17, 2022
Sunday, December 18, 2022
Monday, December 19, 2022
Tuesday, December 20, 2022
Wednesday, December 21, 2022
Thursday, December 22, 2022
Friday, December 23, 2022