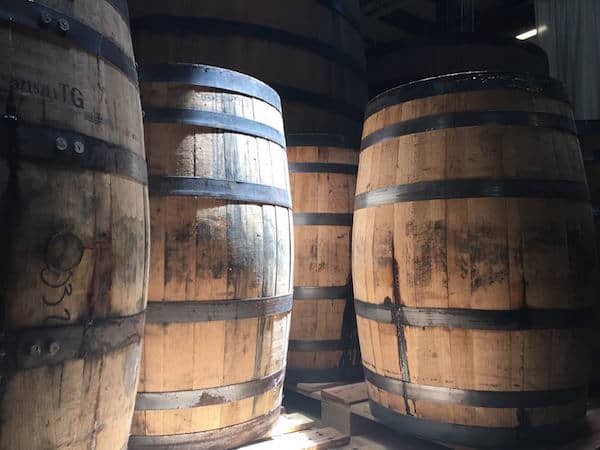 Big Boss Brewing, at 1249 Wicker Drive, Raleigh, hosts frequent events.
You can see everything on their Facebook page.
Pop Up Markets
December 1st, 15th, 16th, 22nd
12 p.m. to 5 p.m.
Free
Nearly each and every weekend, join Big Boss to shop locally made, hand crafted goods of all kinds.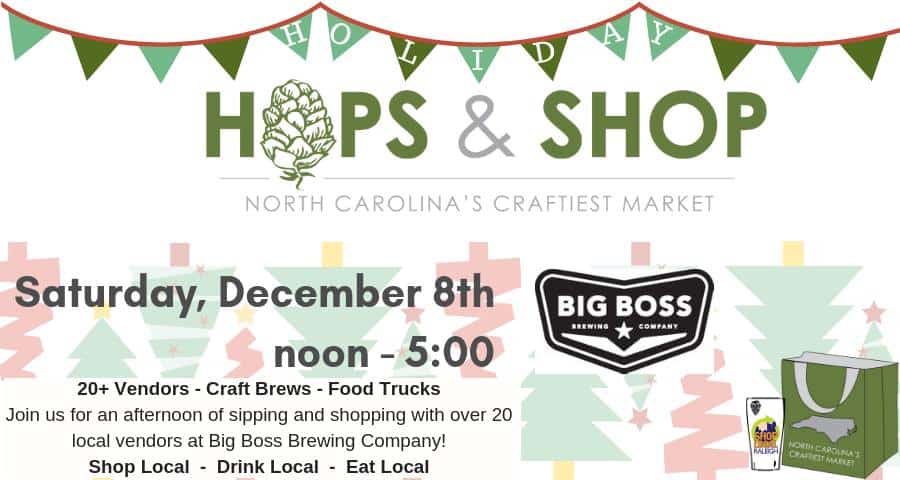 Holiday Hops & Shop Market
Saturday, December 8th
12 p.m. to 5 p.m.
Free
Shop locally while enjoying a pint or two. Participating vendors will include:
Ai To You
Blue Heron Bead & Craft Works
Cake Kernels
Daleism Openers
ExecSocks
Front Row Cosmetics
GeoBoutique
Good Grace's Dog Treats
HEIR Raleigh
House As Field
It's A Match Candles
Kelly Wove It
Knit With Nicole
Needle and Thread – Raleigh
Neomega
OAC City Watches
Oak City Vinyl
Orr and Designs
ParMar media
Victoria's Vegan Stuff
World Accessories
More upcoming events at Triangle breweries
Wednesday, December 19, 2018
Friday, December 21, 2018
Saturday, December 22, 2018
Sunday, December 23, 2018
Tuesday, December 25, 2018
Friday, December 28, 2018
Saturday, December 29, 2018
Monday, December 31, 2018
Tuesday, January 1, 2019
Saturday, January 5, 2019
Tuesday, January 8, 2019
Saturday, January 12, 2019
Tuesday, January 15, 2019
Saturday, January 19, 2019
Tuesday, January 22, 2019
Saturday, January 26, 2019
Tuesday, January 29, 2019
Saturday, February 2, 2019
Tuesday, February 5, 2019
Saturday, February 9, 2019
Tuesday, February 12, 2019
Saturday, February 16, 2019
Tuesday, February 19, 2019
Saturday, February 23, 2019
Tuesday, February 26, 2019
Saturday, March 2, 2019
Tuesday, March 5, 2019
Saturday, March 9, 2019
Tuesday, March 12, 2019
Saturday, March 16, 2019