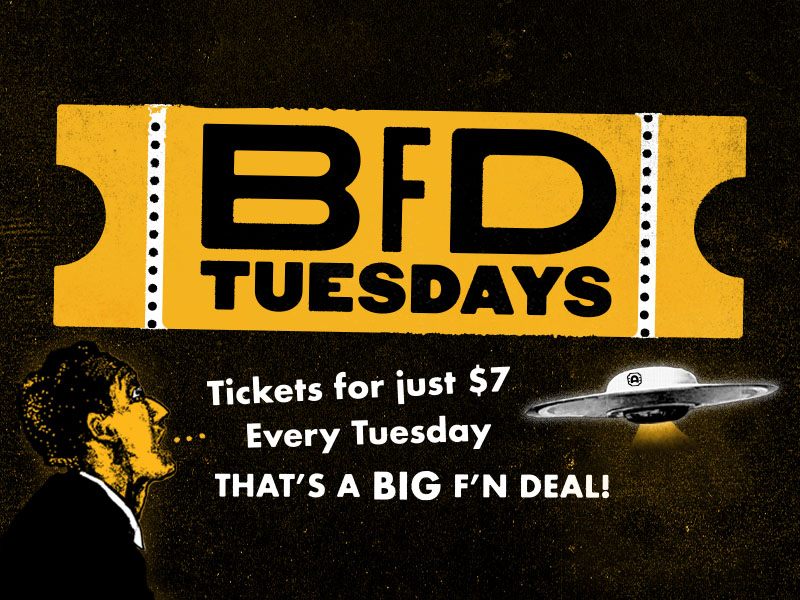 Alamo Drafthouse, at 2116-D New Bern Avenue, Raleigh, NC, is a bargain on Tuesdays. Pay just $7 per ticket.
When you select your seat online, the $7 ticket price will automatically be applied. You don't need a promo code. You can also buy your $7 ticket at the ticket office.
There are a few exceptions:
Ticket discount applies to regular priced 2D, non-event Tuesday shows only, subject to availability. Exclusions apply. Opening week of select films, special events, private parties, movie parties, marathons, feasts, 3D, and The Big Show premium formats are all excluded.
Upcoming Events in the Triangle
Check out our
full events calendar
, where you can enter any date, or look at the events for the next few days here:
Friday, December 8, 2023
Saturday, December 9, 2023
Sunday, December 10, 2023