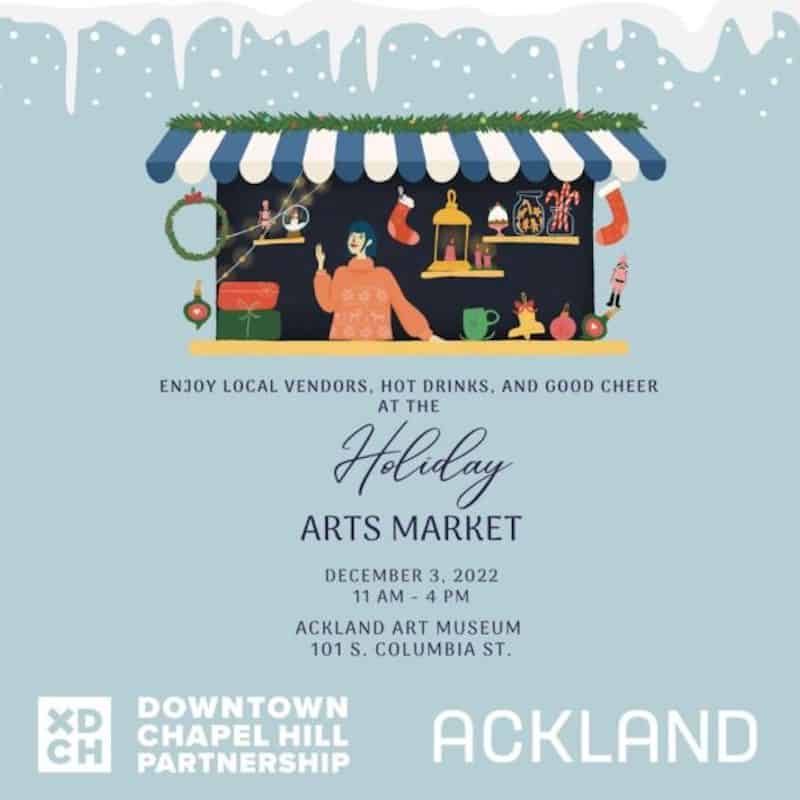 Shop for unique gifts by local artists at the Holiday Arts Market at Ackland Art Museum, at UNC-Chapel Hill.
Check out our huge list of holiday markets in the Triangle! Shop for unique gifts from local makers and artists.
The Holiday Arts Market takes place December 3rd, 2022, from 11 a.m. to 4 p.m.
The museum is at 101 S Columbia Street, Chapel Hill, North Carolina.
It's free to attend.
More Holiday Markets in the Triangle
Check out our big day by day list of holiday markets, or look at a few of them here:
Friday, December 9, 2022
Saturday, December 10, 2022
Sunday, December 11, 2022
Saturday, December 17, 2022
Sunday, December 18, 2022
Wednesday, December 21, 2022