William Peace University celebrates Founder's Day on Thursday, March 14th, 2019.
Join William Peace University for a free community concert featuring Retro Band, a nine-peace band playing music from all generations.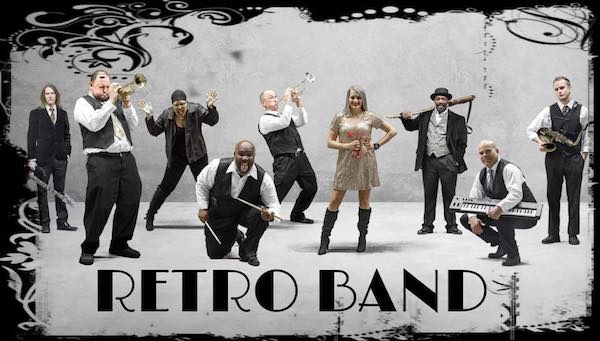 The concert takes place Thursday, March 14th, 2019, from 6 p.m. to 8 p.m., on the Main Lawn, 15 East Peace Street, Raleigh. If it rains it will move inside to Kenan Auditorium.
Bring your lawn chairs and picnic blankets. Food trucks will be on site.
For more information, please contact the Office of Advancement at William Peace University at 919-508-2586 or advancement@ peace.edu.
Although it's free, by registering you help the University to plan and you can be notified in case of inclement weather.
Subscribe to Triangle on the Cheap
More free music events in the Triangle
Monday, October 3, 2022
Tuesday, October 4, 2022
Wednesday, October 5, 2022
Thursday, October 6, 2022
Friday, October 7, 2022
Saturday, October 8, 2022
Sunday, October 9, 2022
Monday, October 10, 2022
Tuesday, October 11, 2022
Wednesday, October 12, 2022
Thursday, October 13, 2022
Friday, October 14, 2022
Saturday, October 15, 2022
Sunday, October 16, 2022
Monday, October 17, 2022
Tuesday, October 18, 2022
Wednesday, October 19, 2022
Thursday, October 20, 2022
Friday, October 21, 2022
Saturday, October 22, 2022