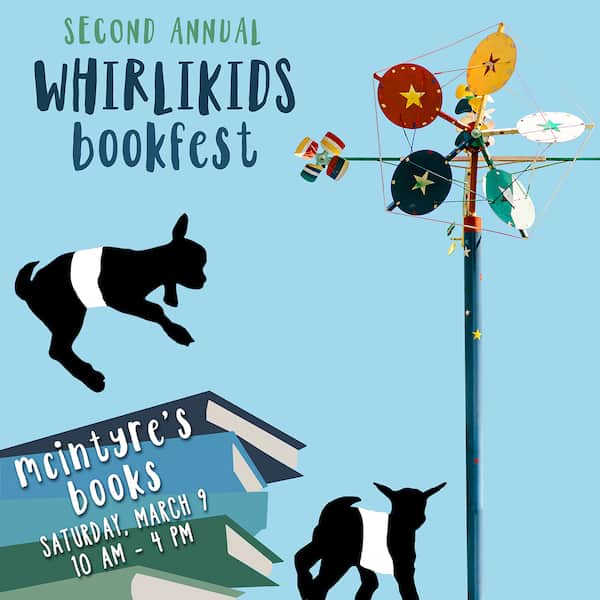 McIntyre's Books in Fearrington Village in Pittsboro is presenting its 2nd Annual Whirlikids Book Festival on Saturday, March 9th, 2019, from 10 a.m. to 4 p.m.
This free festival will feature many author readings and signings, activities and musical performance. Kids of all reading levels, but especially kids age 3 and up, are invited to this event.
All events will take place at The Fearrington Barn, 2000 Fearrington Village Center, Pittsboro. While you're at Fearrington, maybe you'd like to visit the farm animals at the Belted Barnyard.
Check back soon for the schedule of author readings.
More upcoming free events for kids
Tuesday, January 22, 2019
Thursday, January 24, 2019
Friday, January 25, 2019
Saturday, January 26, 2019
Sunday, January 27, 2019
Tuesday, January 29, 2019
Thursday, January 31, 2019
Friday, February 1, 2019
Saturday, February 2, 2019
Sunday, February 3, 2019
Tuesday, February 5, 2019
Thursday, February 7, 2019
Friday, February 8, 2019
Saturday, February 9, 2019
Reader Interactions