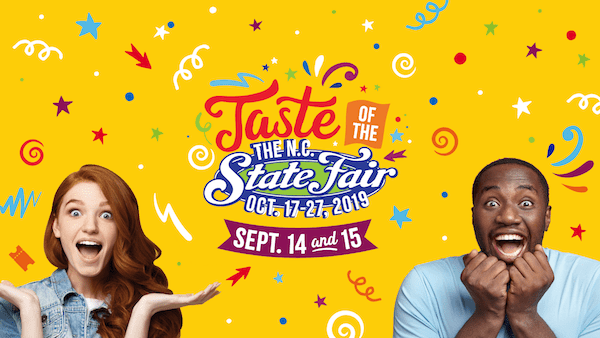 The North Carolina State Fair is coming to Raleigh October 17th to 27th, 2019.
The State Fair wrapped food truck, 'Taste of the NC State Fair', is taking to the road in advance of the State Fair!
The bright yellow truck will make its way around the Triangle for the second year in a row on Saturday, September 14th and Sunday, September 15th, 2019.
If you buy discounted N.C. State Fair tickets from the truck you can get FREE deep fried Oreos and deep fried Mac & Cheese.
Saturday, September 14th
11 a.m. to 4 p.m.
The Streets of Southpoint Shopping Center
Outside AMC Southpoint 17
Sunday, September 15th
9 a.m. to 12 p.m.
Raleigh Flea Market
1025 Blue Ridge Road, Raleigh
Sunday, September 15th
2 p.m. to 6 p.m.
Midtown Bluegrass Festival
Midtown Park, 4011 Cardinal N Hills S, Raleigh
You might also be interested in:
Subscribe to Triangle on the Cheap
More upcoming food and drink related deals and events