Chapel Hill Community Arts & Culture is presenting Tracks Music Series on three Thursdays in September of 2022, from 6 to 9 p.m.
The free outdoor concerts, which takes place on the parking lot at Rosemary and Columbia Street, Chapel Hill, showcases the newest acts in Tracks Music Library.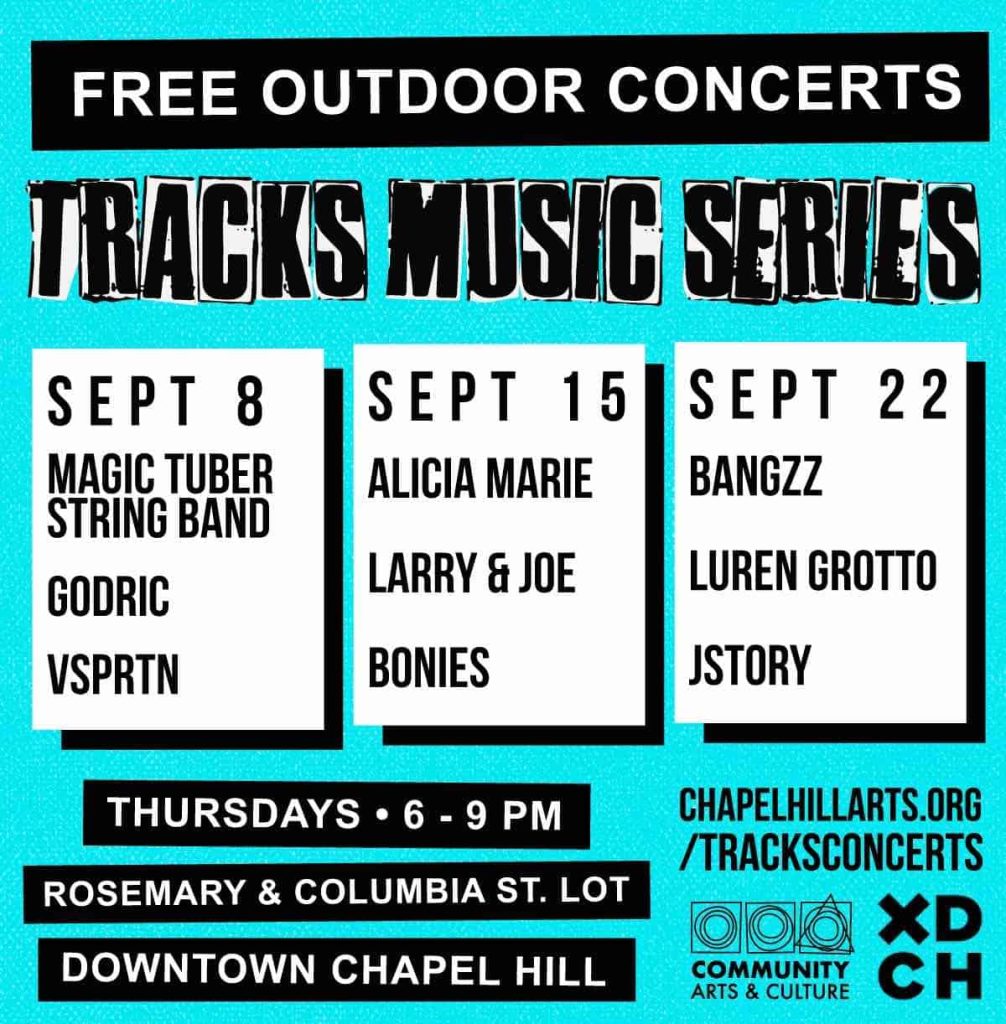 Love outdoor music? Check out our huge day by day list of outdoor music around the Triangle! Most of the shows are free.
Each artist will play a 45 minute set. Here's the lineup for each day.
September 8th
Godric (rap)
Magic Tuber String Band (experimental folk)
VSPRTN (dance and electronic)
September 15th
Alicia Marie (hip hop)
Larry & Joe (Indie rock)
Bonies (World music)
September 22nd
Bangzz (punk)
jstory (dance and electronic)
Luren Grotto (hip hop)
More Outdoor Concerts in the Triangle
Check out our big list of outdoor concerts in the Triangle, or take a look at few of them here:
Sunday, November 27, 2022
Tuesday, November 29, 2022
Thursday, December 1, 2022
Friday, December 2, 2022
Saturday, December 3, 2022
Tuesday, December 6, 2022
Thursday, December 8, 2022
Saturday, December 10, 2022
Sunday, December 11, 2022
Tuesday, December 13, 2022
Friday, December 16, 2022
Parking lot at Rosemary and Columbia, Chapel Hill