National Chocolate Chip Cookie Day is Friday, August 4th, 2023. (Not to be confused with National Chocolate Chip Day, in May, and National Cookie Day, which is in December.)
We have a big day-by-day list of restaurant deals in the Triangle, so if you're feeling hungry, check it out! We update it every day.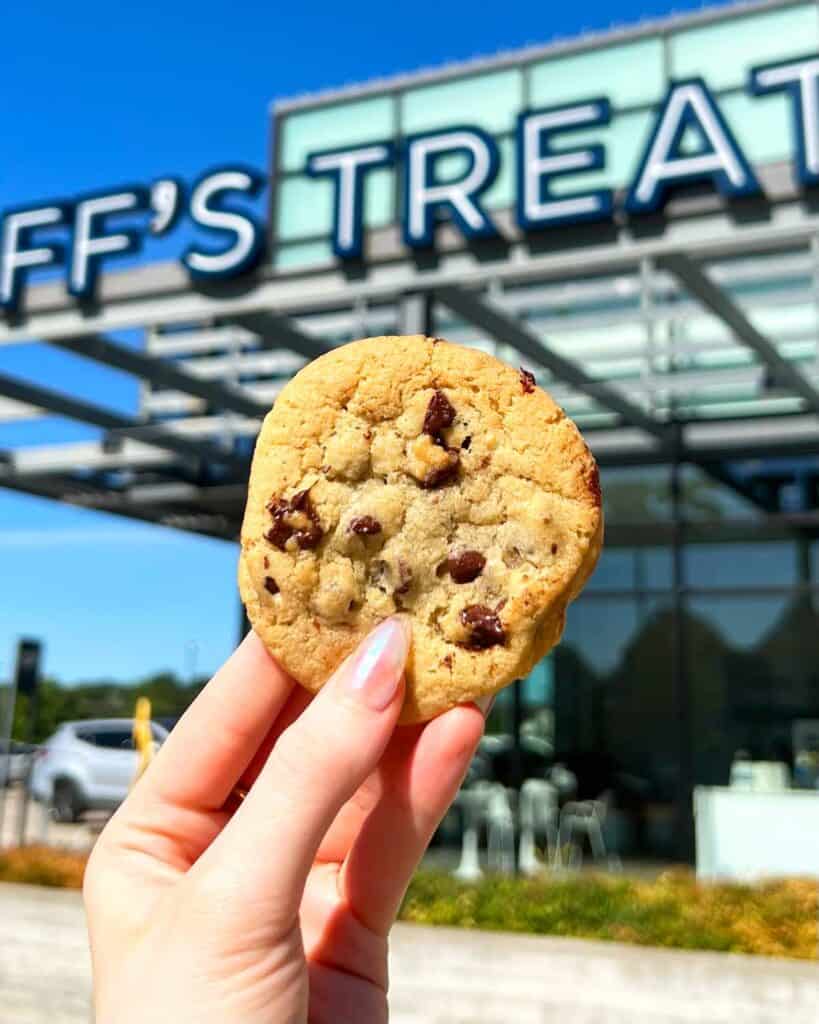 On Friday, August 4th, 2023, get a FREE warm chocolate chip cookie from Tiff's Treats. This promotion is available in-store only, at all of Tiff's Treats locations. No purchase necessary. One per person, while supplies last. (But they'll be baking them all day!)
Tiff's Treats is at 421 Daniels Street, Raleigh, NC.
Upcoming Food and Drink related deals and events
Check out our big list of
food and drink events and deals in the Triangle
, or look at a few of them here:
Monday, October 2, 2023
Tuesday, October 3, 2023
Wednesday, October 4, 2023
Thursday, October 5, 2023
Friday, October 6, 2023
Saturday, October 7, 2023
Sunday, October 8, 2023
Monday, October 9, 2023
Tuesday, October 10, 2023
Wednesday, October 11, 2023