Hillsborough, North Carolina, the county seat of Orange County, is an ideal spot for a day trip from anywhere in the Triangle. It boasts everything you could want to fill a day (or more), including history, art, nature, good food and some fun shopping.
Downtown Hillsborough is compact and walkable, and the attractions outside of downtown are a very short drive away. This Hillsborough itinerary will help you plan your day trip.
Whether you're a history buff, an art-lover, or just someone in search of great ice cream, there's plenty to explore in Hillsborough. Read on for some attractions you should not miss on your visit.
Explore Hillsborough's History
To say that Hillsborough is steeped in history is an understatement. You can barely walk a few steps without seeing a historical marker or sign. Hillsborough is a town that preserves and shares it history. Downtown Hillsborough is filled with historic houses, each with its own story.
You won't be able to miss the Old Courthouse, which is in the center of town, at North Churton and East King Streets. The 1844 Greek Revival building's lawn functions as a town square and is the site for many outdoor concerts and festivals.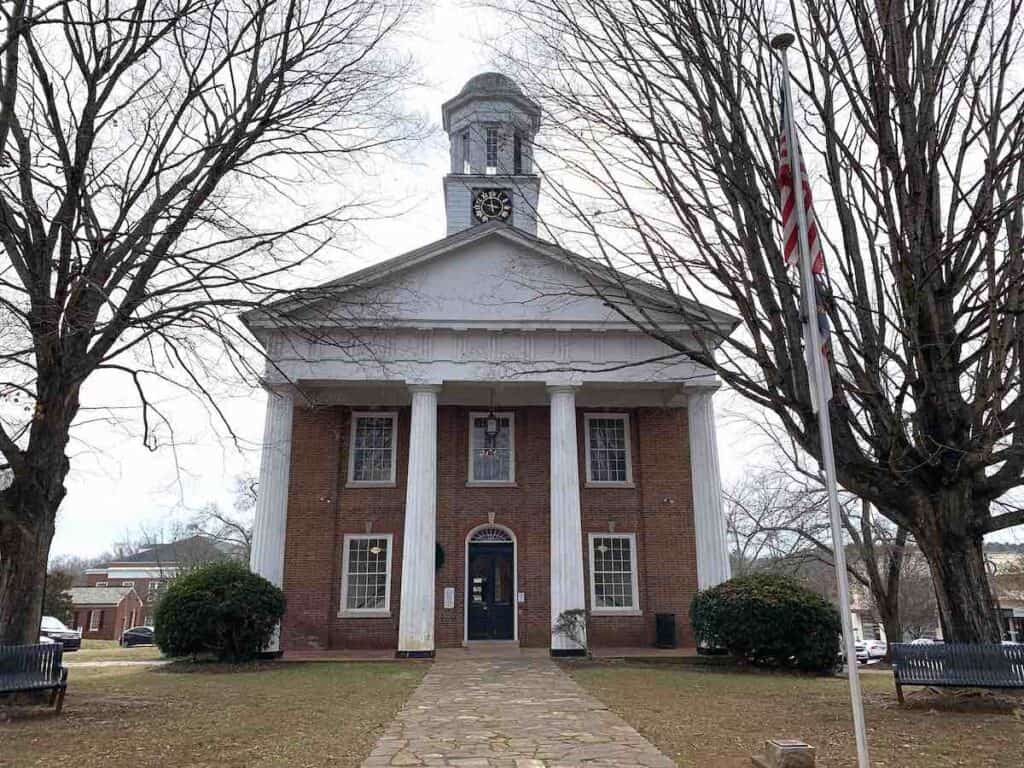 The Alliance for Historic Hillsborough provides several self-guided walking tours, including:
The organization also presents some guided tours at times. Start your visit to Hillsborough with a stop at the Visitors Center, which is, itself, housed in a historic building, the Alexander Dickson House, from the late 18th century. 150 E King Street. You can pick up a printed copy of a self-guided tour, watch a short video about the history of the town and ask questions.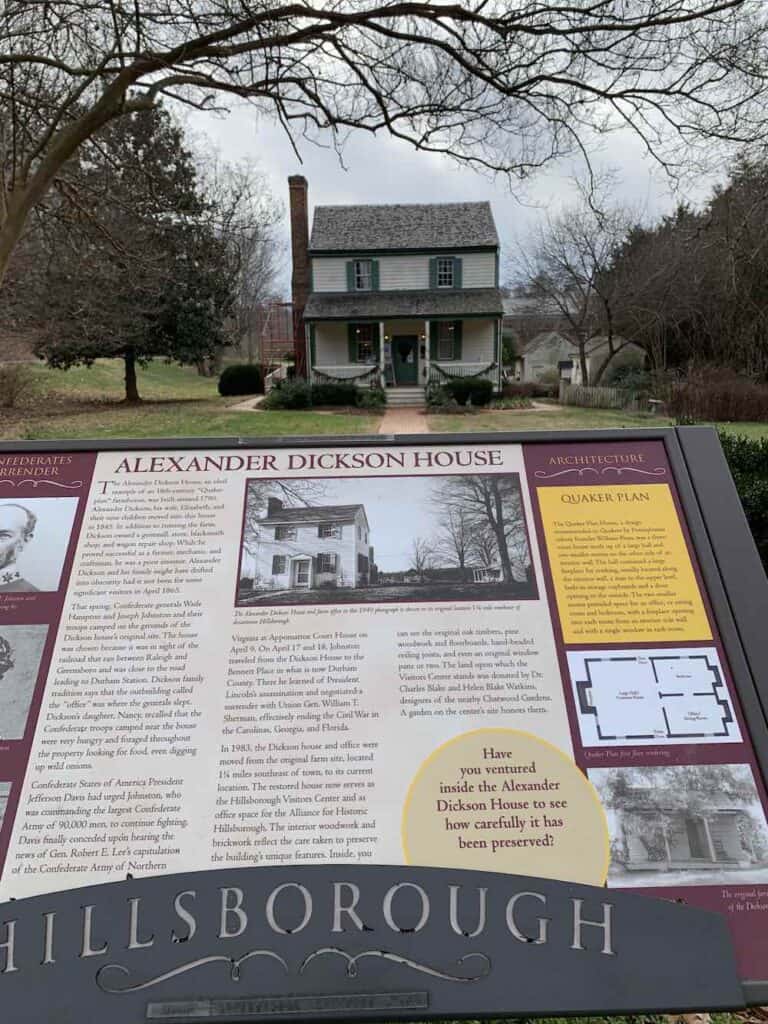 Also, check out Haunted Hillsborough Tours to see if they have any planned during your visit.
Two spots history buffs will want to visit are the Burwell School Historic Site, at 319 N Churton Street, and Orange County Historical Museum, 201 N Churton Street.
Cup-A-Joe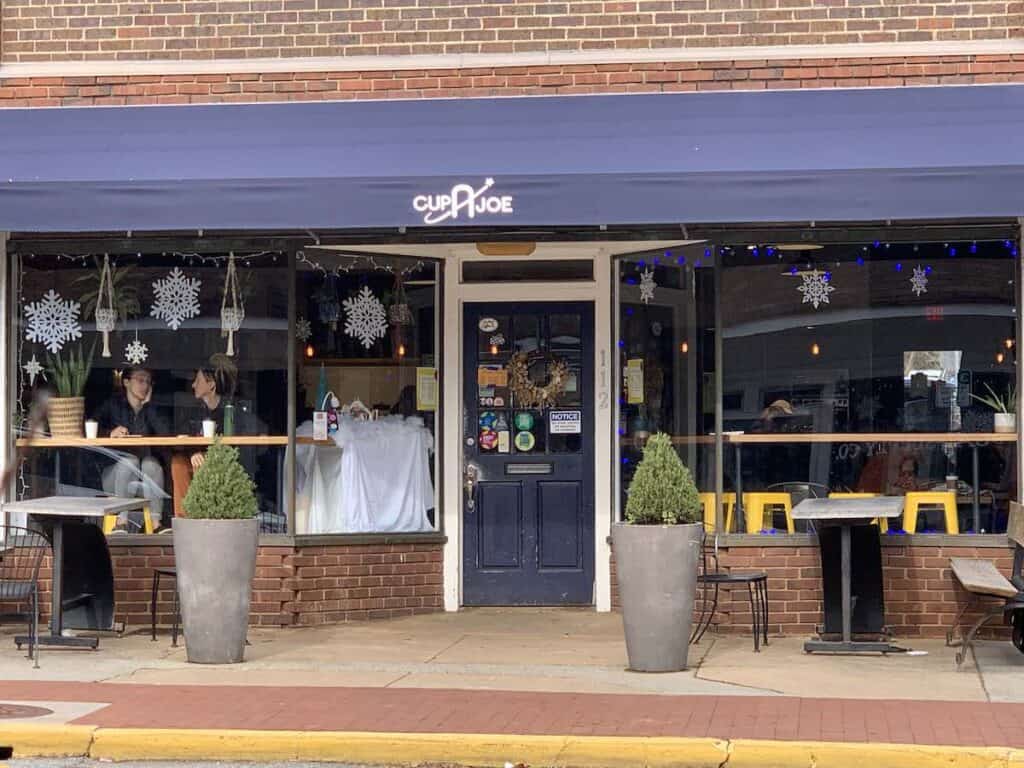 Cup-A-Joe, at 112 W King Street, offers excellent coffee and pastries, and a warm, inviting atmosphere. There's no better way to start your day or to take an afternoon break.
A sunny corner of the shop is devoted to a rack of plants for sale, and next to it are comic books. The shop also sells branded t-shirts, so there are plenty of opportunities to take a little Hillsborough home with you.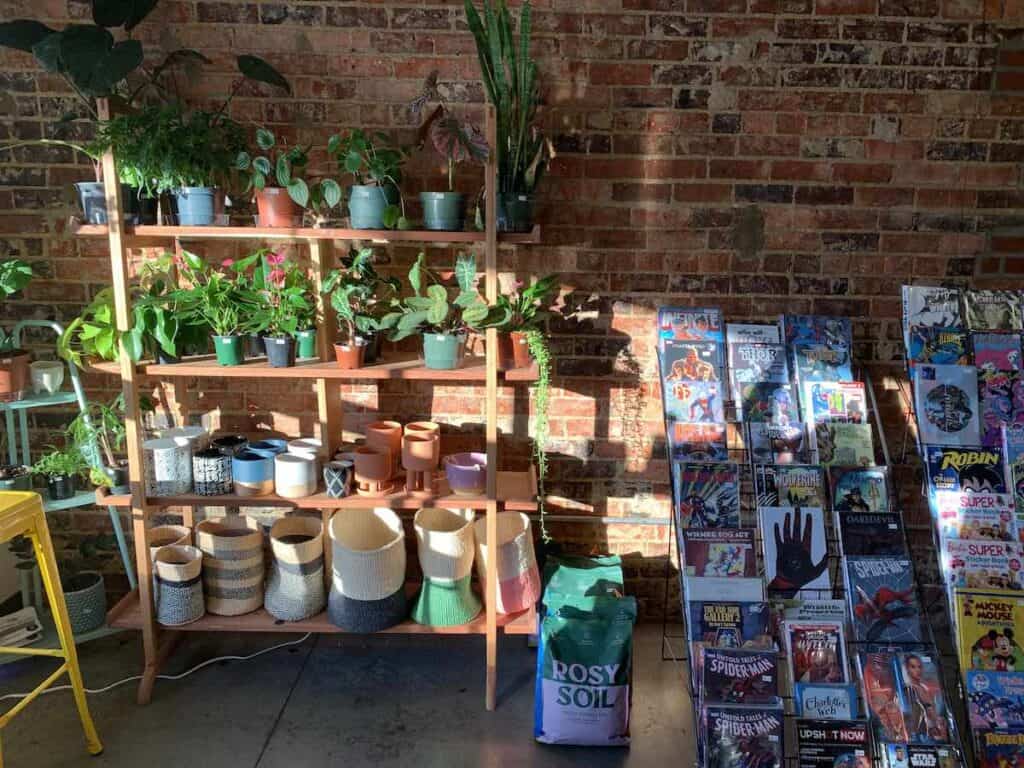 Volume Hillsborough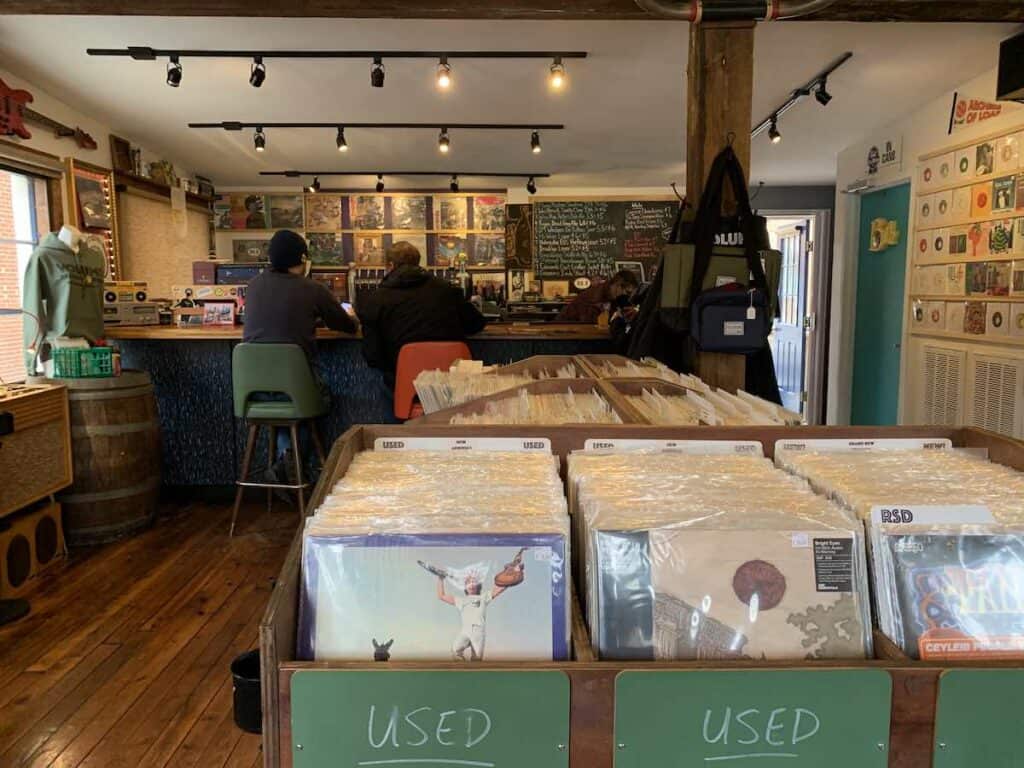 Volume Hillsborough, at 226 S Churton Street, is a record store that also has a number of beers on tap, as well as comfortable seating. Stop in for a beer, or to browse the new and used vinyl, or both.
The store also has plenty of visual interest, with artwork and posters inside, and a mural of the local legendary jazz composer, pianist and bandleader, Billy Strayhorn, on the exterior.
Follow Volume Hillsborough on Facebook, so that you can check for updates.
River Walk
River Walk is an urban greenway that goes along the Eno River. It's 1.8 miles long, and is a combination of natural surface trails and elevated boardwalks.
River Walk connects Gold Park, the town park at 415 Dimmocks Mill Road, with River Park, the Orange County Park at 140 E Margaret Lane.
River Park is home to the Eno River Farmers Market.
Gold Park has playing fields and playground equipment, as well as a pollinator garden and bee hotel.
The main entrance to River Park is in between the two parks, by the Eno River Parking Deck, at the end of Nash and Kollock Street, near Weaver Street Market.
A portion of River Walk is part of the North Carolina Mountains-to-Sea Trail.
Uniquitiques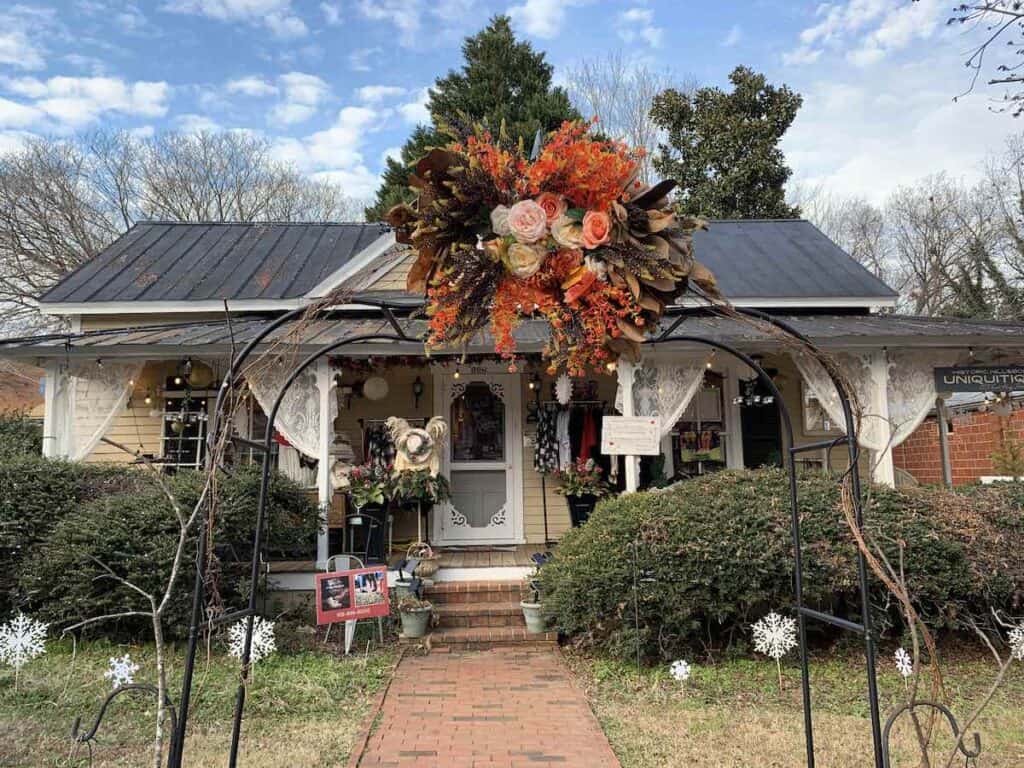 When you see this charming little house at 125 East King Street, you might be content to just enjoy it from the outside, but go inside. Uniquitiques is even more magical inside.
This vintage shop packs more into its turn-of-the-century building than you'd think possible, from handmade soaps, to a huge selection of cowboy/girl boots, to dresses straight out of the 1970s, to Hillsborough souvenir t-shirts, to handmade jewelry, to…well, you have to see for yourself.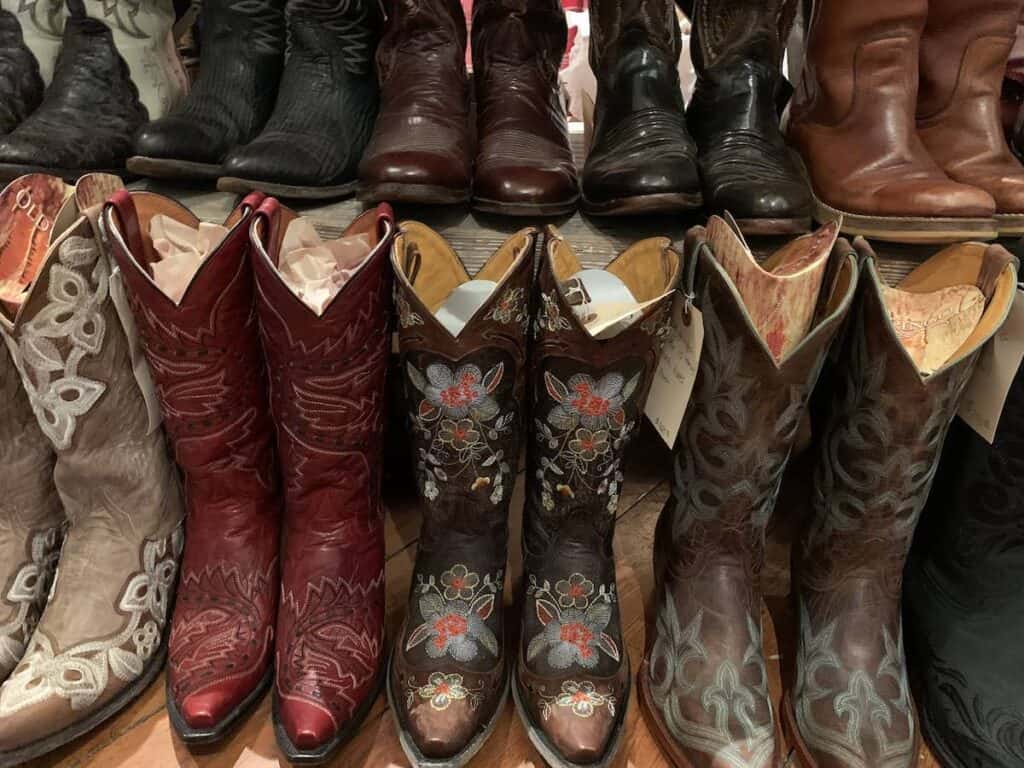 There's a black cat here named Cash, as in "Johnny Cash," the Man in Black (his companion, June, is back at home.) Along with that theme, there is a lot here for fans of classic country music to appreciate. And if you don't like Dolly Parton, you might want to keep that to yourself.
Art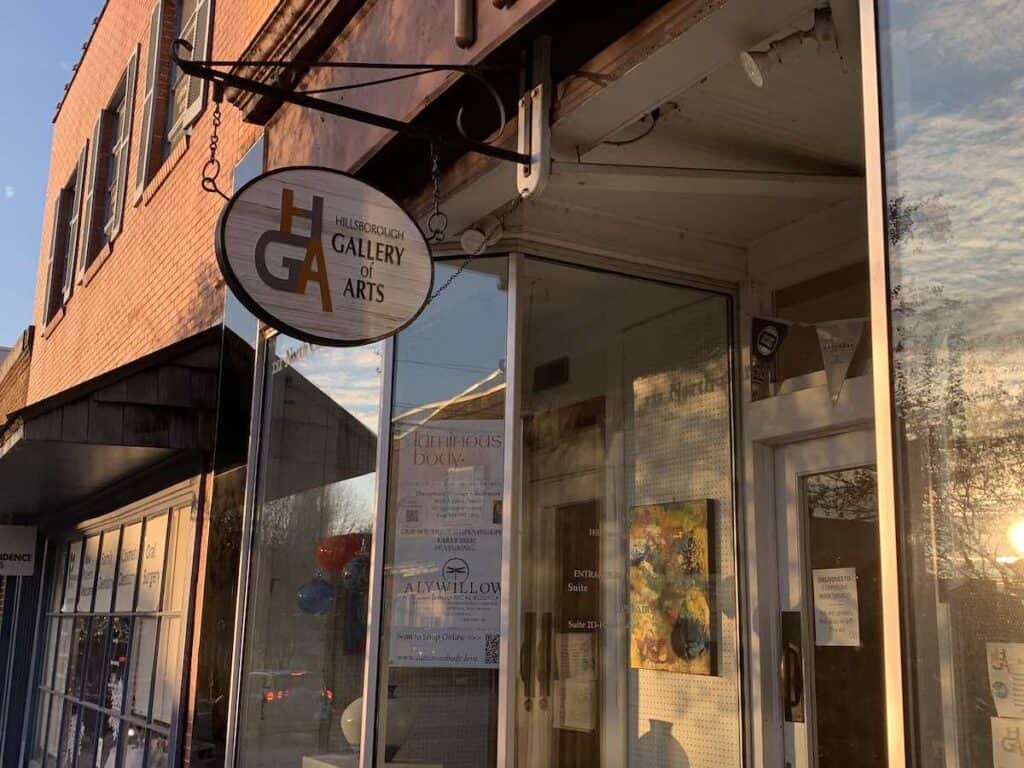 Hillsborough offers plenty for art-lovers to explore. You will be hard-pressed to resist falling in love with a few pieces. In Downtown Hillsborough you'll find Hillsborough Gallery of Arts, Hillsborough Arts Council Gallery and Gift Shop, Margaret Lane Gallery and Studios, and Skylight.
Just a mile west of downtown Hillsborough you'll find Eno Arts Mill, a hub of studios and a gallery within the historic Eno Mill. Eno Arts Mill, which is managed by the Orange County Arts Commission, holds First Fridays on the first Friday of every month. These events feature music or poetry as part of the opening celebration for the gallery's newest exhibit.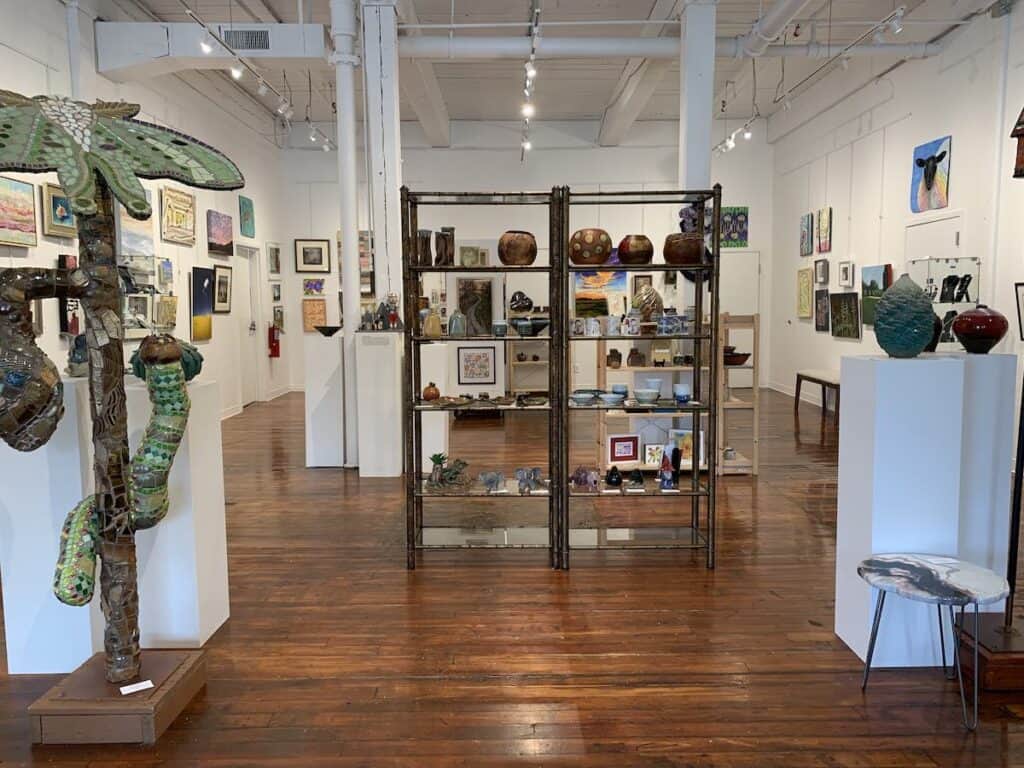 Food and Drink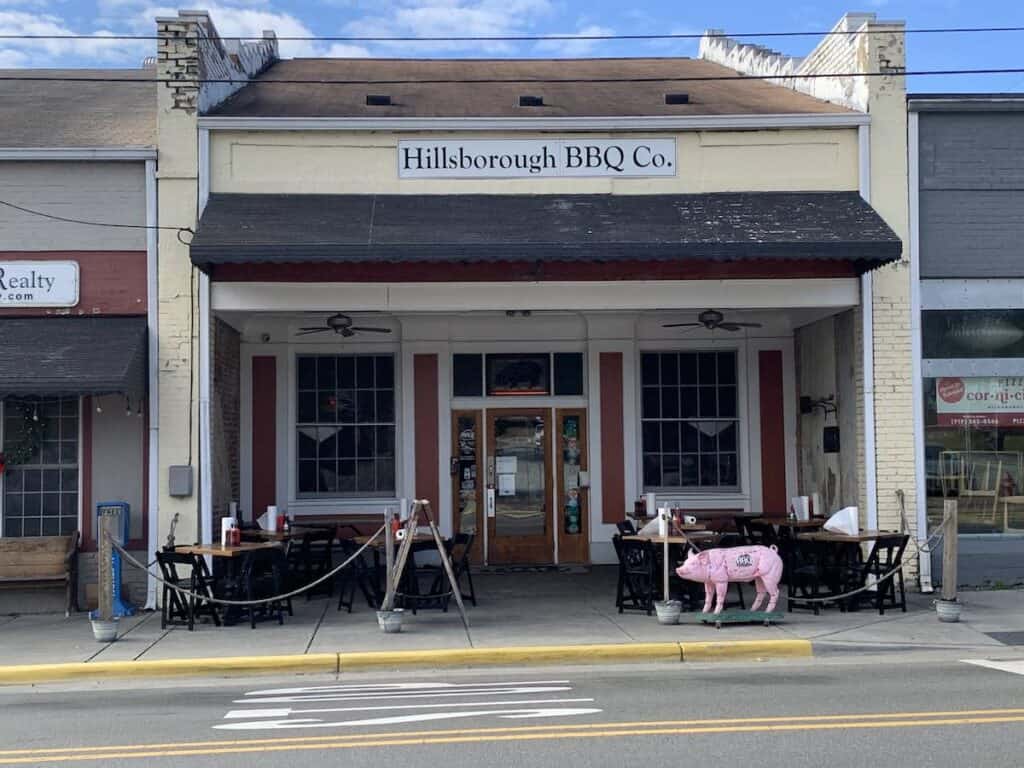 Where to start? If you've walked River Walk from east to west, you're well-positioned to enjoy lunch at Hillsborough BBQ Company, 236 S Nash Street. Save room for Whit's Frozen Custard, which is next door.
Some downtown Hillsborough favorites are Antonia's Restaurant, The Wooden Nickel Pub, and Saratoga Grill. Jay's Chicken Shack is just a bit north of downtown Hillsborough, near Highway 70.
Eno River Farm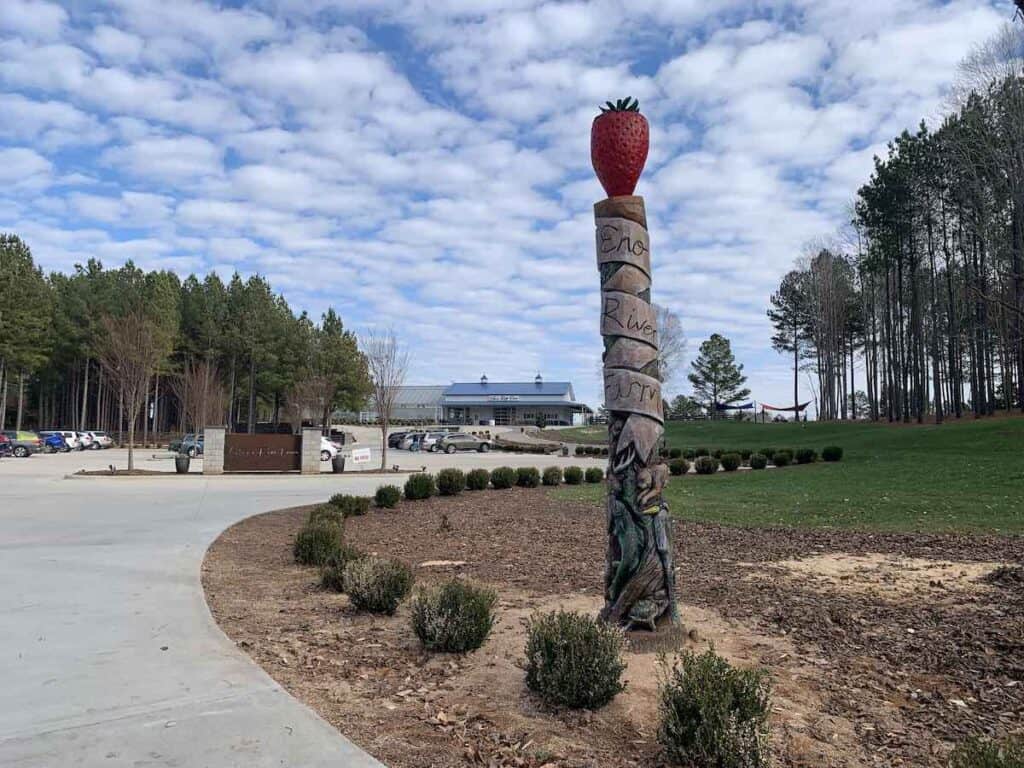 Any weather is good weather for ice cream, and Eno River Farm's homemade ice cream is excellent. But in spring and summer it's definitely worth the 2.4 mile drive from downtown Hillsborough to go to the farm and pick your own strawberries, blueberries or blackberries, depending on the season.
Night-Time Entertainment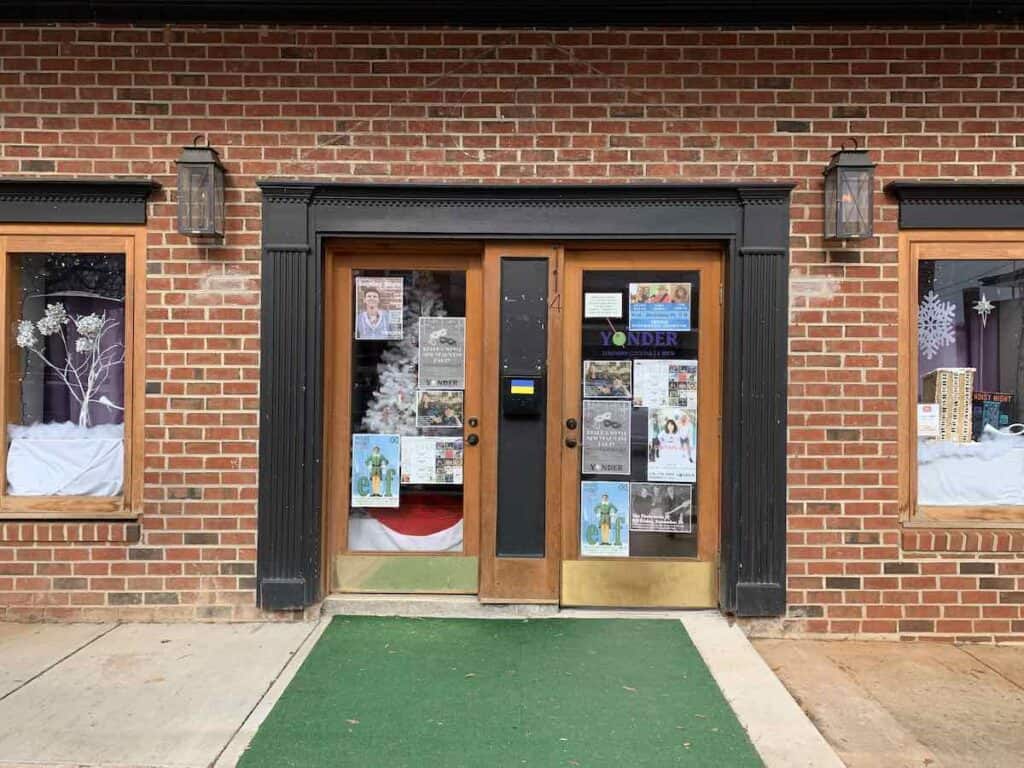 Yonder: Southern Cocktails and Brew, at 114 W King Street, is a relaxed spot that hosts live music, comedy, art and more, generally with no cover.
Hot Tin Roof, at 115 Margaret Lane, and Nash Street Tavern, at 250 S Nash Street, are two more spots for live music.
Upcoming Events in Hillsborough
Please keep checking back, because we are adding events to the calendar all the time.
Thursday, March 23, 2023
Saturday, March 25, 2023
Sunday, March 26, 2023
Tuesday, March 28, 2023
Friday, March 31, 2023
Tuesday, April 4, 2023
Saturday, April 8, 2023
Tuesday, April 11, 2023
Tuesday, April 18, 2023