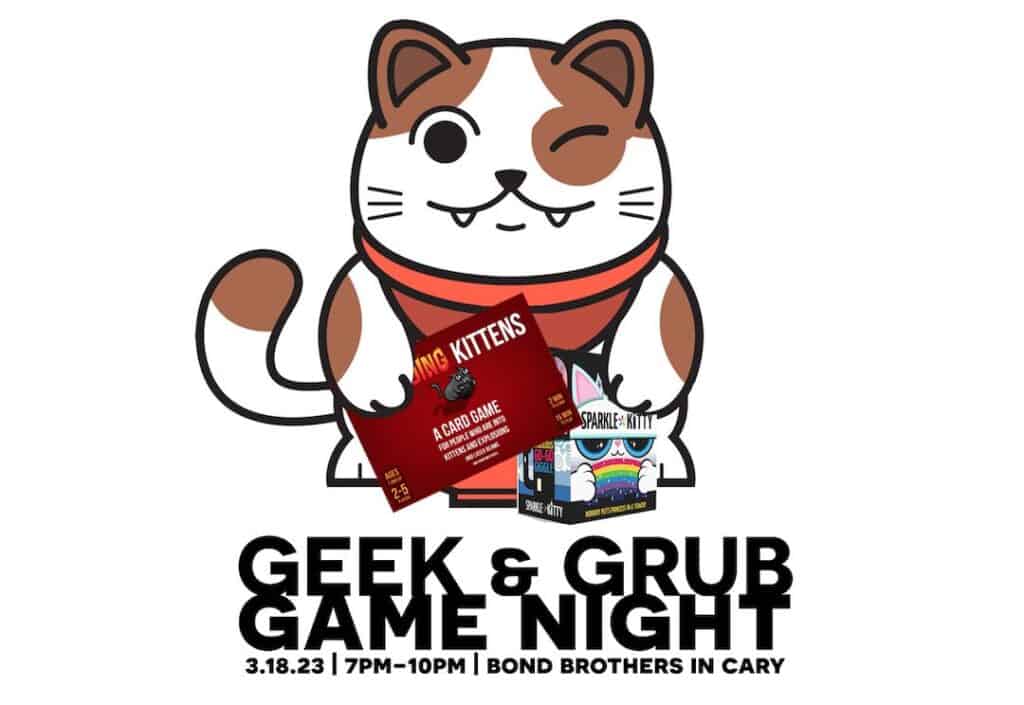 Geek and Grub Market and Triangle Game Night are presenting the first ever Geek and Grub Game Night. This free event will take place at Bond Brothers Beer Company, 202 E Cedar Street, Cary, North Carolina, on Saturday, March 18th, 2023, from 7 to 10 p.m.
This event is to celebrate the announcement of our Geek and Grub Gaming Convention coming to Cary in April of 2024.
This event will feature 50+ free to play board games from Triangle Game Night, Giant Settlers of Catan, Giant Ticket to Ride, free giveaways and fun activities throughout the evening, Geek and Grub style.
You're welcome to bring a game with you (to find others to play) or play one of the free to play games.
Look for updates on the Facebook event.
Upcoming Events in the Triangle
Check out our
full events calendar
, where you can enter any date, or look at the events for the next few days here:
Wednesday, March 22, 2023
Thursday, March 23, 2023
Friday, March 24, 2023