North Carolina Botanical Garden, at 100 Old Mason Farm Rd, Chapel Hill, is free to visit. (Although memberships are available and have many benefits.) The gardens host many events, both for adults and kids. Some of the events have an admission charge and some are free to attend. You can see all of the events here.
There's a free garden tour the first Saturday of the month at 10 a.m. The tours cover different topics month to month, so you can definitely enjoy going several times. Sign up here.
The third Saturday of the month, from March to November, there's also a free tour of Coker Arboretum at 11 a.m. You don't need to sign up for this one. Just show up. Coker Arboretum is in the heart of The University of North Carolina, 399 East Cameron Avenue.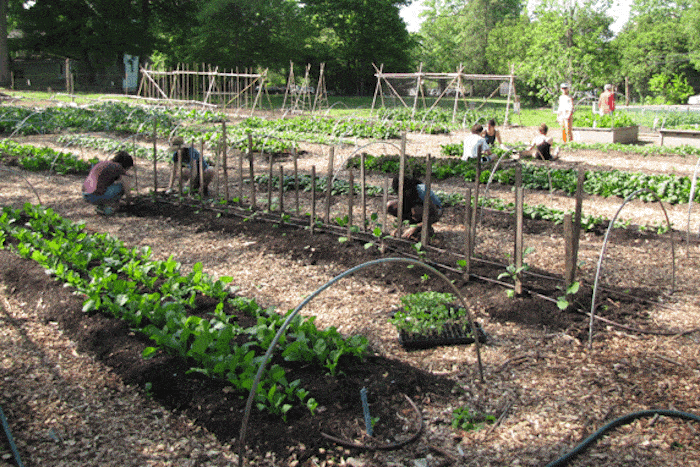 Spring Native Plant Sale and Festival
Saturday, May 12th, 2018
2 p.m. to 7 p.m.
Free
We're hosting our third annual Spring Native Plant Sale and Festival Saturday, May 12, from 2-7 p.m. Festival-goers will be able to purchase plants native to the southeastern United States and grown at the Garden's own nursery, as well as plants from several other local nurseries. In addition, attendees will enjoy live music, food trucks, family activities, and tours of the display gardens bursting with spring blooms. Admission is free, and all are invited.
By bringing together a number of native plant vendors, including Niche Gardens, Cure Nursery, Mellow Marsh Farm, and Growing Wild Nursery, we hope to encourage the cultivation of native plants for home landscapes. Many common invasive species in North Carolina, like Chinese wisteria (Wisteria sinensis) and Japanese honeysuckle (Lonicera japonica), were originally introduced as ornamental garden plants. Using native plants in a garden not only denies invasive plants an opportunity to spread, it also provides a welcome habitat for native birds and pollinators.
In addition to plants for sale, participants can take part in face painting, henna tattooing, fairly hair, raffle drawings, bubbles, a plant walk (like a cake walk), and even a special appearance by UNC's Ramses Jr. Local non-profit conservation organizations will be on hand to talk about their work.
Will and Pop's, So Good Pupusas, and Locopops will offer food for purchase, and a live band will provide music.
When
Monthly on the 1st Saturday @ 10:00 am (starting July 1, 2017)
Where
North Carolina Botanical Garden