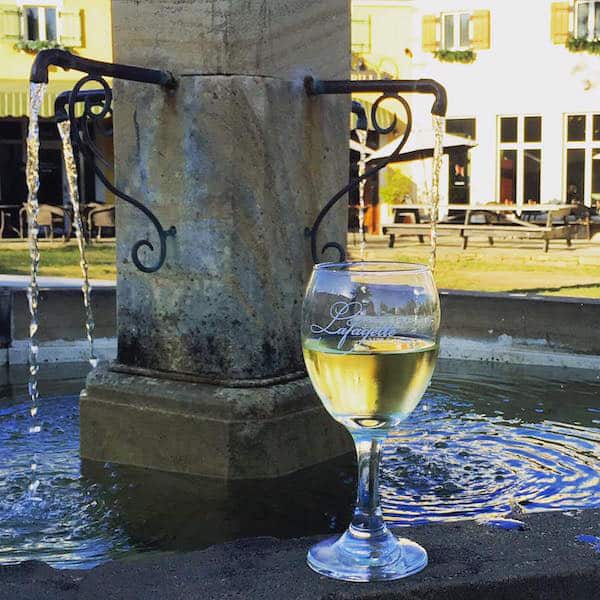 Lafayette Village, 8450 Honeycutt Road, Raleigh, is a European style village in North Raleigh, with locally owned restaurants, upscale shopping and underground parking.
It hosts many free events. Here are some, but follow Lafayette Village on Facebook to learn more and to stay up to date.
Art Walk
Sunday, August 26th, 2018
1 p.m. to 3 p.m.
POSTPONED: Oktoberfest and Wiener Dog Races at Lafayette Village
Saturday, September 15th, 2018
12 p.m. to 4 p.m.
Grab your friends and enjoy a German inspired festival at Lafayette Village. With over 20 fall style beers and food to satisfy every taste bud! Live Music, wiener dog races & more through out the village! Don't forget to stop by our shops and see what specials they have going on.
Calling all Wieners for our Annual Wiener Dog Races! Races are at noon, 1 pm and 2 pm that day. The fee to enter is $15 for first wiener with a $3 dollar sibling discount. The Wiener Race is a charitable Event organized to help raise awareness and donations for local animal advocate groups and to have fun doing so. As such, none of the following will be allowed: No political campaigning, no selling of animals of any kind, no possession of firearms on site or consumption of drugs or alcohol and no gambling.
Halloween in The Village
Saturday, October 27th, 2018
2 p.m. to 4 p.m.
Trick-or-treat with participating merchants. Look for princesses and superheroes from Enchanted Wishes.
Tree Lighting at Lafayette Village
Saturday, November 17th, 2018
3:30 p.m. to 5:30 p.m.
Ready to kick off that Holiday Spirit? We are on during our spectacular Tree Lighting ceremony in North Raleigh's Lafayette Village. There's is sure to be something for everyone during this event and Good old St. Nick will light our Tree in the Courtyard at the stroke of 5:30 pm!
Carolers, a visit from Santa, dance scene from the Nutcracker, special performances from local schools, and dozens of specials from village merchants will be sure to get you into the Holiday spirit.
Take a stroll through the village grounds, enjoy music or take a ride around the village by horse and carriage, drop off and pick up located just outside The Chocolate Boutique! Visits to Lafayette Village merchants are a must, especially with offers that make food and beverages hard to resist and provide a wide variety of gift ideas for your Holiday shopping.