North Carolina has a rich agricultural heritage, and a visit to a State or County Fair is a great way to experience that heritage. The fairs are back in full force for 2023. You'll have a lot to choose from.
You can find livestock competitions, local or regional food and drink, live music, rides, and, of course, lots and lots of fried food.
The fairs are primarily held in the fall, with the earliest in late August and the latest in early November.
The biggest of all the fairs in North Carolina is the N.C. State Fair. When available we will put together a list of ways to save money at the N.C. State Fair, so make sure to check that out.
These fairs in North Carolina are listed by proximity to Raleigh. Depending on what part of the Triangle you call home, your mileage will vary. Make sure to click each link for more info, including the exact dates for the current year, when available.
   You might also be interested in: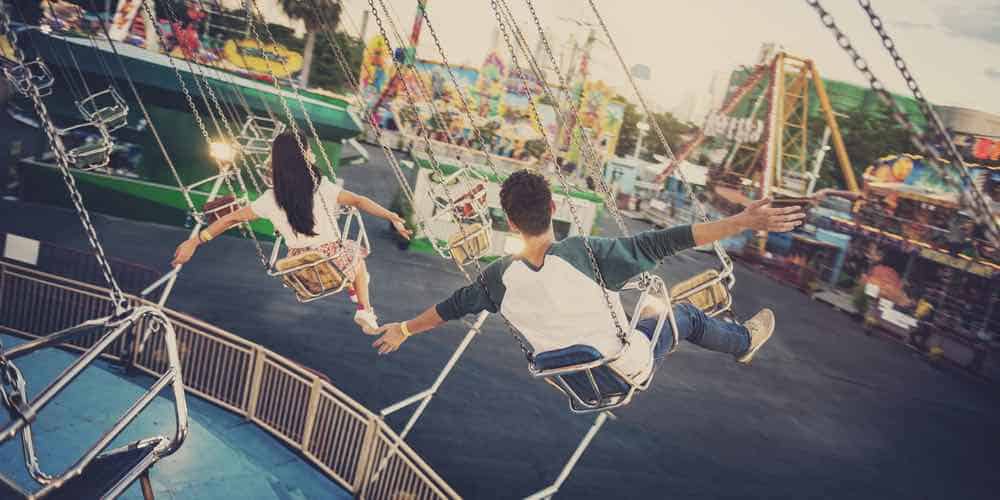 North Carolina State, County and Regional Agricultural Fairs
N.C. State Fair
October 12th to 22nd, 2023
N.C. State Fairgrounds, 1025 Blue Ridge Road, Raleigh (0 miles from Raleigh)
The N.C. State Fair pulls out all the stops with an extensive entertainment schedule. Make sure to check out Triangle on the Cheap for a list of ways to save money at the N.C. Fair, including theHunger Relief Day, at which you get free admission for donating canned food. The discount days will be available soon.
More
Chatham County Fair
September 28th to October 7th, 2023
191 Fairgrounds Rd, Pittsboro (33 miles from Raleigh)
More info
Lee Regional Fair
September 13th to 17th, 2023
505 N 7th St, Sanford (43 miles from Raleigh)
This fair is sponsored by the Sanford Lions Club and it includes agricultural exhibits, an antique tractor show, demolition derby, pageants, midway rides and more.
More info
Wilson County Fair
September 19th to 24th, 2023
2331 US-301, Wilson (50 miles from Raleigh)
Helicopter rides, midway rides, entertainment, agricultural competitions, more.
More info
Wayne Regional Agricultural Fair
Late September to early October
2801 US 117 S, Dudley, NC (60 miles from Raleigh)
Everything from K9 shows, livestock shows, a math contest, talent contests, masonry contest, amusement rides and more.
More info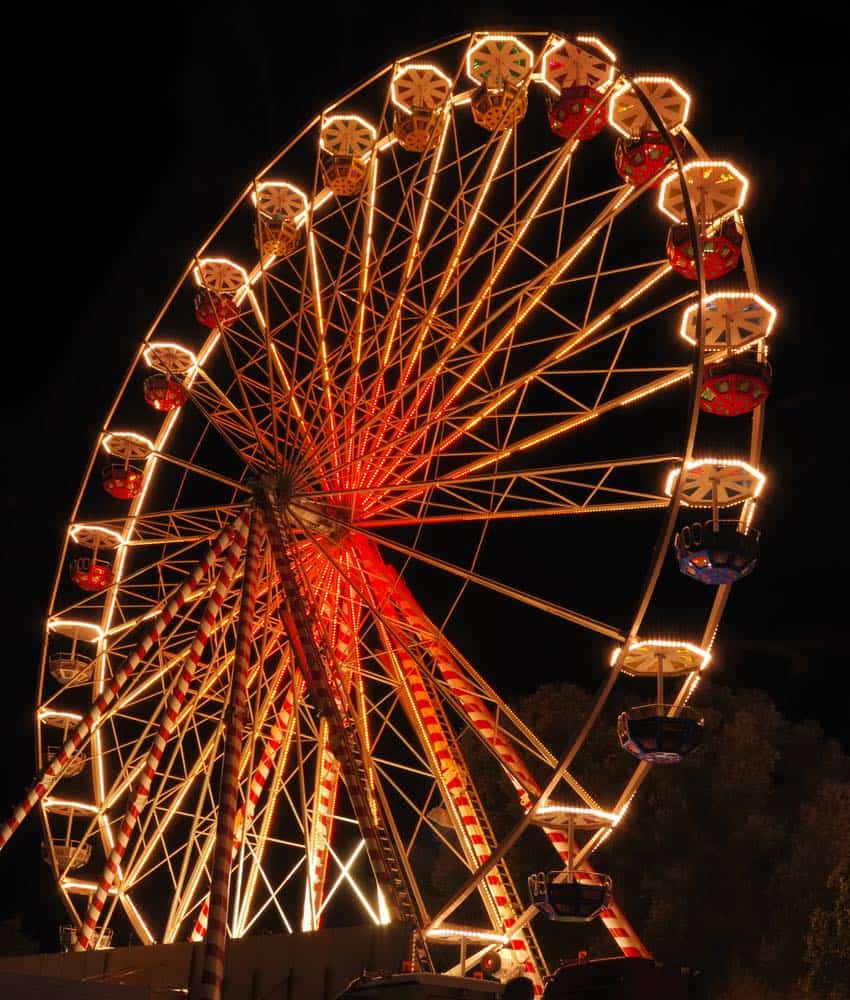 Cumberland County Fair
Early September
1960 Coliseum Dr, Fayetteville (71 miles from Raleigh)
More info
Duplin Agribusiness Fair
Usually Mid October
195 Fairgrounds Drive, Kenansville (81 miles from Raleigh)
More info
Lenoir County Agricultural Fair
October 3rd to 7th, 2023
401 Fairgrounds Road, Kinston (82 miles from Raleigh)
Expect to find tractor driving competition, cheerleading, line dancing and more.
More info
Pitt County Fair
September 19th to 25th, 2023
3901 Greenville Blvd NE, Greenville (89 miles from Raleigh)
Children's barnyard, karaoke, midway rides, games, scavenger hunt, more
More info
Robeson Regional Agricultural Show
Late September to early October
Robeson County Fairgrounds, (99 miles from Raleigh)
Carnival rides, live music, entertainment, more
More info
Davidson County Agricultural Fair
Mid September
400 Greensboro Street Ext. Lexington (106 miles from Raleigh)
The Lexington Kiwanis Club uses the proceeds from the fair to sponsor Kamp Kiwanis, a summer camping experience for more than 180 Davidson County boys and girls selected for attendance by the Department of Social Services. Fair proceeds help to maintain the camp's wooden cabins, nature trails, playground, and swimming pool.
More info
Carolina Classic Fair
September 29th to October 8th, 2023
421 27th Street NW, Winston-Salem (106 miles from Raleigh)
Rides, demolition derby, rodeo, tractor pull, more
Formerly known as the Dixie Classic Fair
More info
Cape Fear Fair & Expo
Check back soon for details. It used to be at the Wilmington International Airport. It didn't take place in 2022.
More info
Rowan County Fair
September 18th to 23rd, 2023
1560 Julian Rd, Salisbury (129 miles from Raleigh)
Entertainment, games, much more.
more info
Surry County Fair
Early to mid August
Veterans Memorial Park, 691 W. Lebanon Street, Mt. Airy(140 miles from Raleigh)
This fair showcases the livestock, artwork, musical talent, crafts, cooking and more, with plenty of midway rides.
More info
Iredell County Agricultural Fair
September 1st to 9th, 2023
Iredell County Fairgrounds, 630 N. Main Street Troutman (153 miles from Raleigh)
This is a low-cost fair run by the Kiwanis of Statesville.
More info
Cabarrus County Fair
September 8th to 16th, 2023
Cabarrus Arena and Events Center, 4759 NC-49, Concord (156 miles from Raleigh)
More than 40 rides, 30 games, livestock competition, rides, entertainment.
More info
Wilkes County Agricultural Fair
October 4th to 7th, 2023
1430 Willow Ln, North Wilkesboro (160 miles from Raleigh)
More info
Cleveland County Fair
Late September to Early October
1751 E. Marion Street, Shelby (204 miles from Raleigh)
This fair has been taking place for over 90 years, and features a wide range of entertainment, including a demolition derby, live music and magic, as well as midway rides. There are numerous discounts available.
More info
N.C. Mountain State Fair
September 8th to 17th, 2023
1301 Fanning Bridge Rd., Fletcher (261 miles from Raleigh)
Entertainment includes attractions like the Human Cannonball, Hogway Speedway, Comedy Hypnotist, Cowboy Circus and more.
More info
You might also be interested in:
Subscribe to Triangle on the Cheap