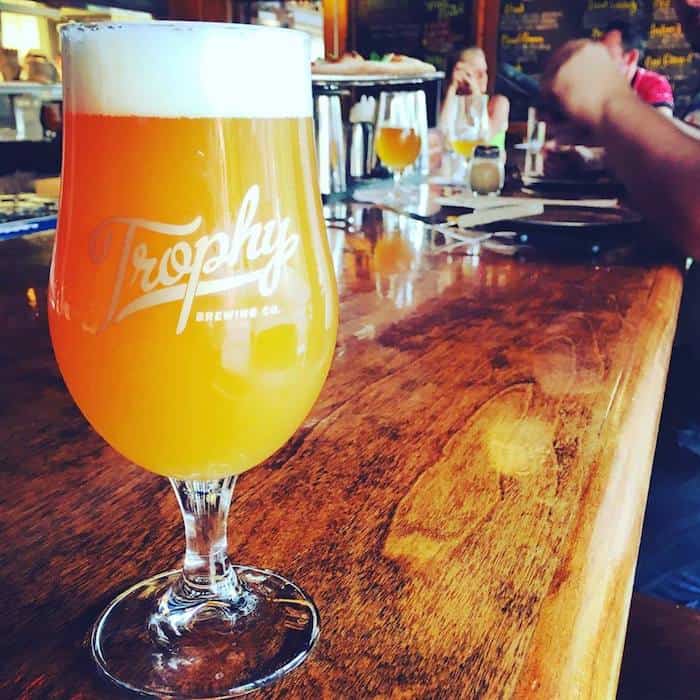 Trophy Brewing Company, 827 West Morgan Street, Raleigh, is celebrating its 5th anniversary with a party Tuesday, February 20th, 2018, from 4 p.m. to midnight.
Here's the information from the Facebook event:

Trophy turns 5! It's our favorite time of the year – a time to celebrate with all of our friends a love of craft beer, tasty Pizzas and the wonderful community we're proud to be a part of here in Raleigh!
In thanks to all of you for your support over the years, we are hosting our 5th Annual Anniversary Party, to celebrate we've been brewing and cooking up some special treats! We'll be tapping our first ever Anniversary Beer, a Pineapple Lime Gose, created by our staff here on Morgan street and chosen by YOU!! We'll also be tapping lots more rare Trophy brews including Blueberry Hopshake, Smooth Strawberry Banana Milkshake IPA and lots more! Party starts at 4pm, don't miss it!
More events at Triangle breweries:

Thursday, February 21, 2019
Friday, February 22, 2019
Saturday, February 23, 2019
Sunday, February 24, 2019
Tuesday, February 26, 2019
Wednesday, February 27, 2019
Thursday, February 28, 2019
Friday, March 1, 2019
Saturday, March 2, 2019
Sunday, March 3, 2019
Tuesday, March 5, 2019
Wednesday, March 6, 2019
Thursday, March 7, 2019