Townsend Bertram & Company is an outdoor provision company at 200 N. Greensboro Street, Carrboro.
You can do a lot more there besides shopping for hiking boots and backpacks. They also host yoga classes, hikes, films, and more.
Here's one upcoming event: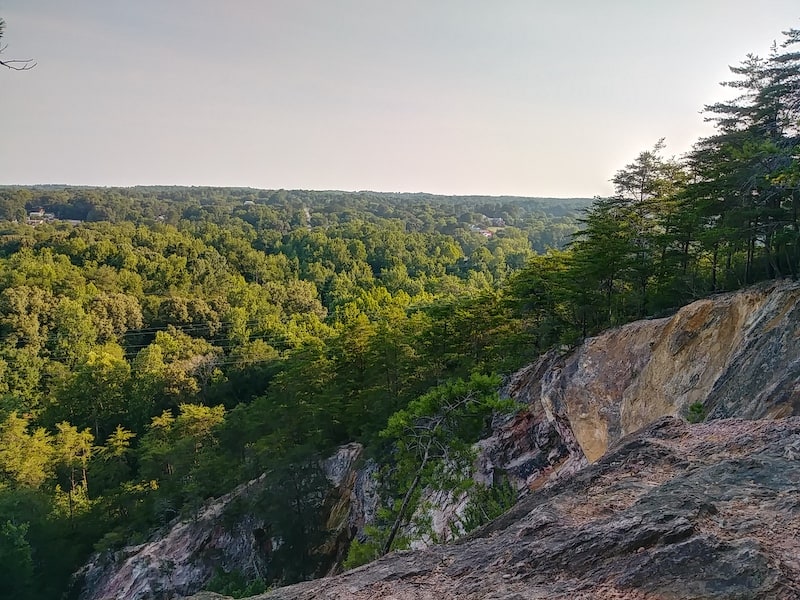 First Saturday Community Hike
First Saturday of the month, scheduled from February 1st to December 5th, 2020
12:30 p.m. in February and March, and then 9:30 am. in subsequent months
Gold Park Pavilion, 401 Dimmocks Mill Road, Hillsborough
Free
Outings ambassador Jae Furman gets you out and about the first Saturday of every month for a great physical workout and a chance to meet other nature lovers in a beautiful setting.
With a summit at 867 ft above sea level making Occoneechee Mountain the highest point between Hillsborough and the coast, this little-known state park presents several trails that might possibly provide the closest simulation to mountain climbing you can get without leaving the Triangle. We'll do a combination of trails to get an altitude gain of 1,000 feet in 5 miles (no climbing involved). Total distance for the event will be about 6.5 miles (7.5 miles if you're hiking to the brunch location). We'll try to maintain an average pace of 3.0 mph with one brief stop at the overlook so we can enjoy a view of treetops as far as the eye can see.
There will be an optional post-event gathering at one of the restaurants in historic downtown. Location depends on group size. As always, you are welcome to bring a mystery token that fits in your pocket (object, poem, story, etc.) to share in show-and-tell format. The token would be something from an outdoor adventure, local or beyond. To add fun and suspense, we won't reveal our tokens until we are all seated.
Sturdy, closed-toe shoes and a water bottle are recommended. Sorry, no dogs on this hike. Temps below freezing, rain or extremely slippery conditions at the start cancel the event.
More Hikes in the Triangle
Learn about some of the best hikes in the Triangle. Here are some upcoming free guided hikes:

Saturday, October 8, 2022
Saturday, October 15, 2022
Saturday, October 22, 2022
Saturday, October 29, 2022
Saturday, November 5, 2022
Tuesday, November 8, 2022
Saturday, November 12, 2022