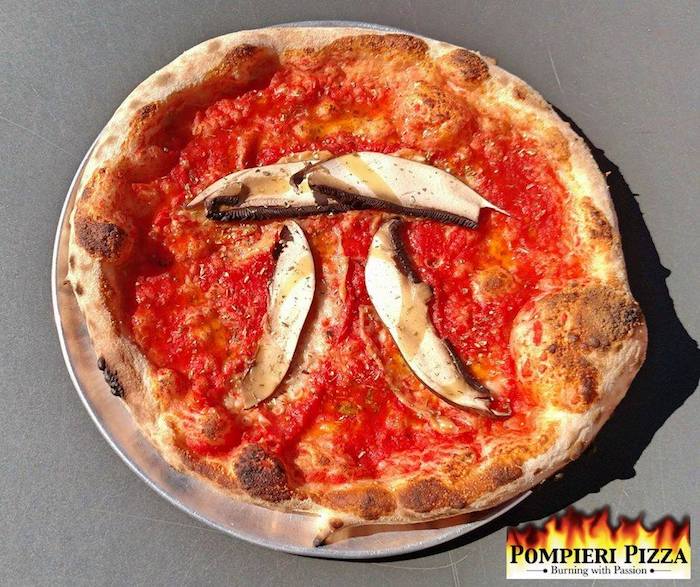 Pi day is 3/14. Pompieri Pizza, 102 City Hall Plaza, Durham,  is celebrating Pi Day by offering a complimentary slice of dessert pizza pie with the purchase of a Neapolitan-style pizza when you dine in on Wednesday, March 14th, 2018.
They're also looking to crown a new "Professor of Pi." Come in anytime they're open, ask for a manager, and recite as many correct digits of Pi as you can. The winner is greatly rewarded and will hold a spot of fame on the wall until someone can out-Pi them.
This might help. My friend Lyndsay is known for memorizing 100 (or more) digits of pi when she was in high school. A few years later I cornered her at a party, with no warning, and asked her to recite as many digits as pi as she could. She did 50.