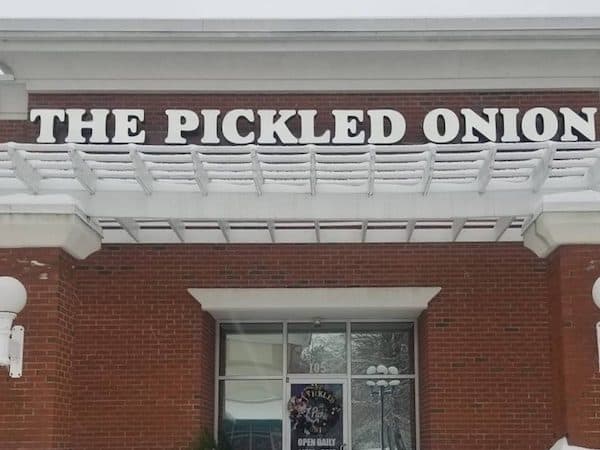 The Pickled Onion 2 is a sports bar at 8511 Cantilever Way, Raleigh.
It features made-to-order food, live music and 40 big screen TVs featuring NFL, NHL, NBA, MLB, Nascar and college games.
It's open 365 days a week and serves food and drinks until 2 a.m.
Here are some of the upcoming events at The Pickled Onion 2.
Live music every Friday Night
10 p.m.
Free
See Facebook page for list of upcoming artists.
Jameson Tasting Open Mic Night
Tuesday, January 29th, 2019
8:30 p.m.
Free
Jameson Whiskey flight tasting, followed by an open mic at 9:30 p.m.
Super Bowl Party
Sunday, February 3rd, 2019
8 p.m.
Free
View on more than 50 TVs. Also, they'll be taking to-go wing orders all week.
Absolut Tasting Open Mic Night
Tuesday, February 12th, 2019
8:30 p.m.
Free
Absolute vodka tasting, followed by open mic.
More upcoming free things to do in the Triangle
Sunday, February 17, 2019
Monday, February 18, 2019
Tuesday, February 19, 2019