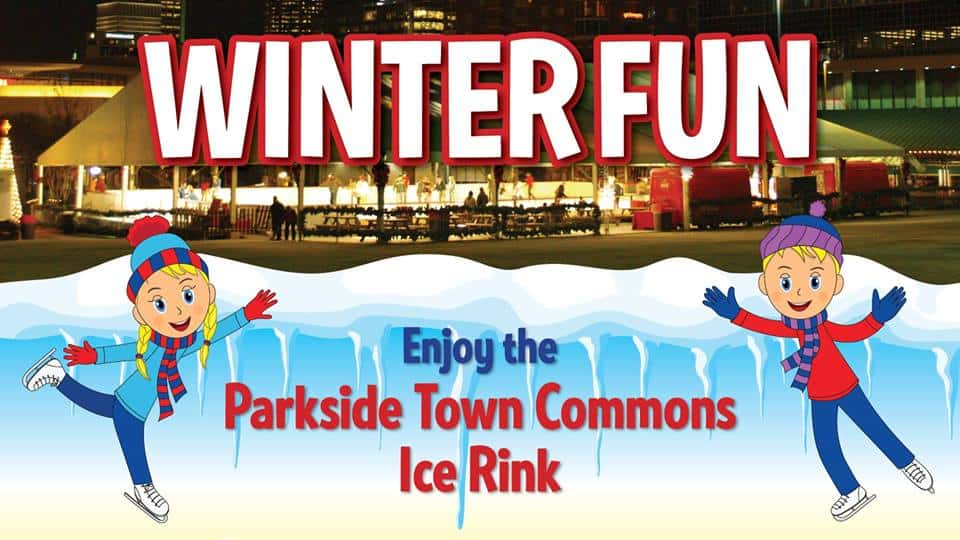 The annual downtown Raleigh outdoor ice skating rink is not going to take place in 2017. If you want the experience of ice skating outside, try the Parkside Town Commons ice rink. Parkside Town Commons is at 7129 Okelly Chapel Rd, Cary.
The skating rink opens Saturday, November 18th, 2017, and will be open every day through January 7th, including Thanksgiving, Christmas and New Year's Day.
The cost is $10 for adults during the week, and $12 for adults on the weekend. It's $10 for kids all the time. This price includes skate rental. There's no price difference listed for if you bring your own skates.
Here are the hours:
November 18 – November 25
10 a.m. to 10 p.m. (Daily)
November 26 – December 21
4:30 p.m. to 10 p.m. (Weekdays)
10 a.m. to 10 p.m. (Saturdays & Sundays)
December 22 – January 7
10 a.m. to 10 p.m. (Daily)
Join the Facebook event for the skating to get updates.