Mystery Brewing Public House, 230 South Nash Street, Hillsborough, presents live music, usually with no cover, on many Fridays and Saturdays. Please tip the band and buy a beer though. (And tip your bartender.) You can see the whole music schedule here and it's a good idea to check back to make sure there haven't been any changes. Also, Mystery Brewing's website has more information on each of these artists.
Please note that some events take place at the brewery, rather than the public house. The brewery is at 437 Dimmocks Mill Rd #41, Hillsborough.
The brewery offers free tours every Saturday at 3 p.m. They are $10/person, and include a tasting glass and samples. No reservation is required.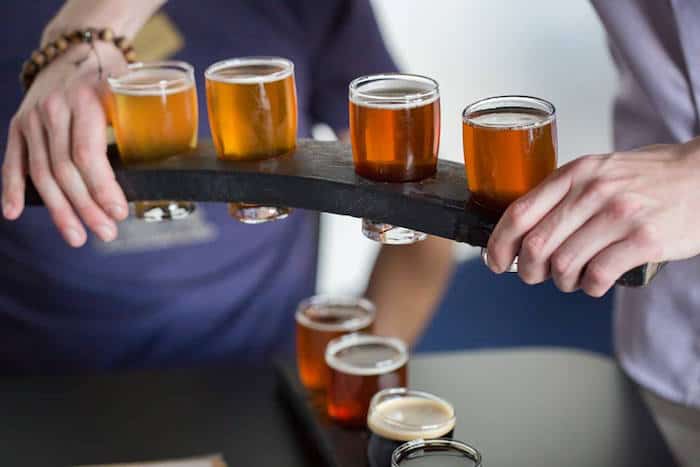 Here's what's coming up, both music and other events. Follow this link for information on the artists:
Saturday, October 13th, 8:30 p.m.: Live Music: Swank Williams
Friday, October 19th, 8:30 p.m.: Live Music: Curtis Eller
Saturday, October 20th, 8:30 p.m.: Live Music: Juliana Finch
Paws, Pups, & Pints
Saturday, October 20th
2 p.m. to 5 p.m.
Free
Enjoy a tasty pint, support Saving Grace, do some shopping, and of course meet sweet adoptable dogs! 
The Sunday (Comedy) Show
Sunday, October 21st
8 p.m. to 10 p.m.
Free
Hillsborough's monthly stand-up comedy showcase is back with another great lineup. Comedians will include: 
Jeremy Alder (Host) 
Mimi Benfield 
Jason Allen King 
Brandy Brown 
Ben Malone
JM 
Elisse Thompson 
More upcoming music events in the Triangle
Monday, October 22, 2018
Tuesday, October 23, 2018
Wednesday, October 24, 2018
Thursday, October 25, 2018
Friday, October 26, 2018
Saturday, October 27, 2018
Sunday, October 28, 2018
Monday, October 29, 2018
Tuesday, October 30, 2018
Wednesday, October 31, 2018
Thursday, November 1, 2018
Friday, November 2, 2018
Saturday, November 3, 2018
Sunday, November 4, 2018
Monday, November 5, 2018
Tuesday, November 6, 2018
Wednesday, November 7, 2018
Friday, November 9, 2018
Saturday, November 10, 2018
Monday, November 12, 2018
Tuesday, November 13, 2018
Wednesday, November 14, 2018
Thursday, November 15, 2018
Friday, November 16, 2018
Saturday, November 17, 2018
Sunday, November 18, 2018
Monday, November 19, 2018
Tuesday, November 20, 2018