Mystery Brewing Public House, 230 South Nash Street, Hillsborough, presents live music, usually with no cover, on many Fridays and Saturdays. Please tip the band and buy a beer though. (And tip your bartender.) You can see the whole music schedule here and it's a good idea to check back to make sure there haven't been any changes. Also, Mystery Brewing's website has more information each of these artists.
Please note that some events take place at the brewery, rather than the public house. The brewery is at437 Dimmocks Mill Rd #41, Hillsborough.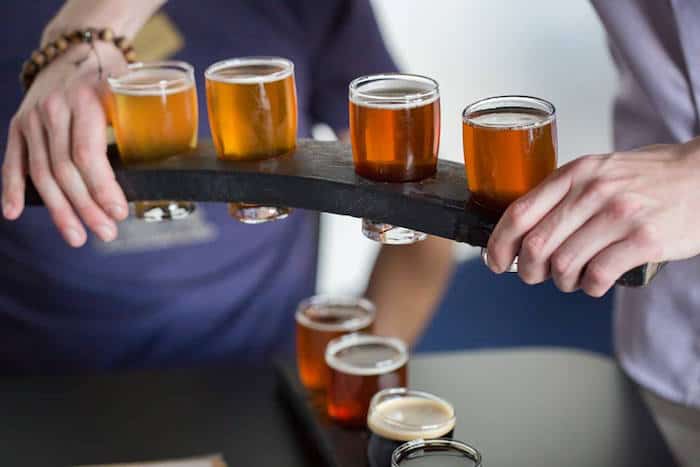 Here's what's coming up, both music and other events. Follow this link for information on the artists:
Friday, March 23rd, 8:30 p.m.: Juliana Finch
Saturday, March 24th, 8 p.m.:  Wiley Fosters perform hits from the B52s and Velvet Underground. This one takes place at the brewery, not the public house.
Friday, March 30th, 8:30 p.m.: The LL Orchestra & Soundsystem
Saturday, March 31st, 8:30 p.m.: Antique Hearts
Friday, April 6th, 8:30 p.m.: Mike June
Saturday, April 7th, 8:30 p.m.: Sinners & Saints
Friday, April 13th, 8:30 p.m.: Alan Barnosky with Simone Finally
Saturday, April 14th, 8:30 p.m.: Jimi King Trio
Friday, April 20th, 8:30 p.m.: Curtis Eller
Saturday, April 21st, 8:30 p.m.: Ally J
When
March 23, 2018 @ 8:30 pm
Where
Mystery Brewing Public House
When
March 24, 2018 @ 8:00 pm
Where
Mystery Brewing — Brewery
When
March 30, 2018 @ 8:30 pm
Where
Mystery Brewing Public House
When
March 31, 2018 @ 8:30 pm
Where
Mystery Brewing Public House
When
April 6, 2018 @ 8:30 pm
Where
Mystery Brewing Public House
When
April 7, 2018 @ 8:30 pm
Where
Mystery Brewing Public House
When
April 13, 2018 @ 8:30 pm
Where
Mystery Brewing Public House
When
April 14, 2018 @ 8:30 pm
Where
Mystery Brewing Public House
When
April 20, 2018 @ 8:30 pm
Where
Mystery Brewing Public House
When
April 21, 2018 @ 8:30 pm
Where
Mystery Brewing Public House