Crowder County Park, at 4709 Ten Ten Road in Apex, is the site for the 20th Annual Frog Fest on Saturday, April 6th, 2019, from 11 a.m. to 3 p.m.
This is a free event.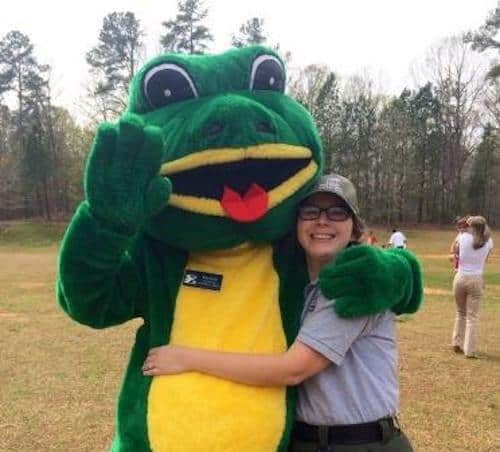 Enjoy crafts, games, live music and tasty food from local food trucks. Meet and greet with live frogs and reptiles. For all ages.
Check back soon for information on vendors and entertainment.
Parking
Free off-site parking and shuttle available at Middle Creek High School: 123 Middle Creek Park Avenue in Apex.
The lower parking lot will be closed during the event. The upper parking lot will be available on a first-come, first-served basis. Parking attendants and Sheriff's deputies will be on site to help the flow of traffic, both in the park and on Ten-Ten Road.
More upcoming free and cheap events for kids
Sunday, February 17, 2019
Monday, February 18, 2019
Tuesday, February 19, 2019
Wednesday, February 20, 2019
Thursday, February 21, 2019
Friday, February 22, 2019
Saturday, February 23, 2019
Sunday, February 24, 2019
Tuesday, February 26, 2019
Wednesday, February 27, 2019
Thursday, February 28, 2019
Friday, March 1, 2019
Saturday, March 2, 2019
Sunday, March 3, 2019
Monday, March 4, 2019
Tuesday, March 5, 2019
Thursday, March 7, 2019
Friday, March 8, 2019
Reader Interactions