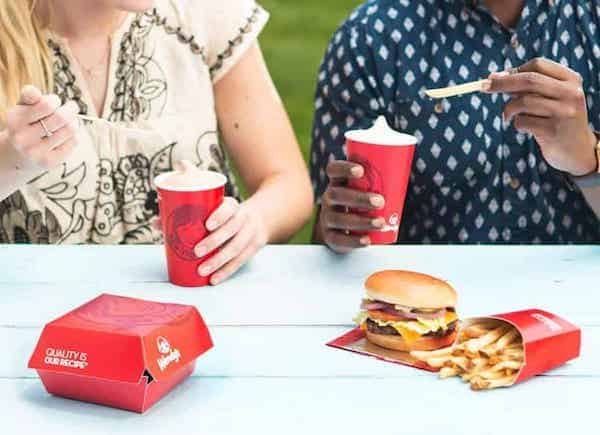 For a limited time, Wendy's is making every day a little sweeter. Get a FREE small Frosty with any purchase once a day. Just log in to your Wendy's account online (or download its app) and start your order.
The offer is valid with any purchase, so you don't have to spend big bucks to get the freebie. You can actually turn it into a buy-one-get-one FREE offer by simply ordering another small Frosty.
An order of small fries is also a low-cost option and then you'll have something to dip in the Frosty.
The sweet offer is only valid via its app or online ordering — not in-restaurant. Of course, you will also have to create an account, if you're not already registered.
Subscribe to Triangle on the Cheap
More food and drink related deals and events
Sunday, September 24, 2023
Monday, September 25, 2023
Tuesday, September 26, 2023
Wednesday, September 27, 2023
Thursday, September 28, 2023
Friday, September 29, 2023
Saturday, September 30, 2023
Sunday, October 1, 2023
Monday, October 2, 2023
Tuesday, October 3, 2023