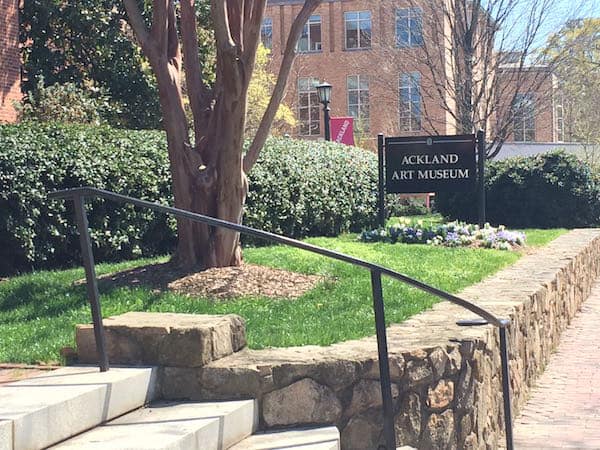 Ackland Art Museum, on the University of North Carolina campus, at 101 South Columbia Street, is always free to visit. Its permanent collection consists of more than 17,000 works of art, featuring North Carolina's premier collections of Asian art and works of art on paper (drawings, prints, and photographs), as well as significant collections of European masterworks, twentieth-century and contemporary art, and North Carolina pottery. The Ackland organizes more than a dozen special exhibitions a year.
In addition, Ackland Art Museum presents many events. Some have a small cost associated with them and some are free. You can learn about all of their events and programs on their website, but here's a list of some upcoming free programs.
Drawing in the Galleries
2nd Saturday of the month, 10 a.m.
The second Saturday of every month, Amanda Hughes leads participants in a creative exploration of a particular object in the Ackland's collection. For all sessions, bring paper and dry media (crayon, pencils, etc.). All levels are welcome. Free and open to the public. No reservation necessary.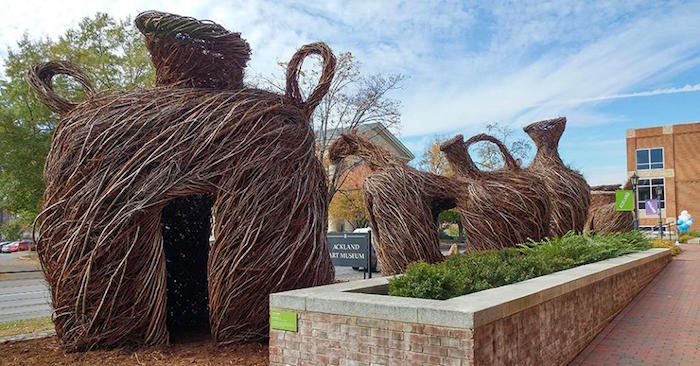 August 26th, 2 p.m. to 5 p.m.
All summer long the museum is celebrating portraiture in connection with The Outwin: American Portraiture Today. Explore the exhibition with a different themed scavenger hunt each month, create portraits of loved ones in a variety of media, and play art games with family and friends.
When
Monthly on the 2nd Saturday @ 10:00 am-12:00 pm (starting August 11, 2018)