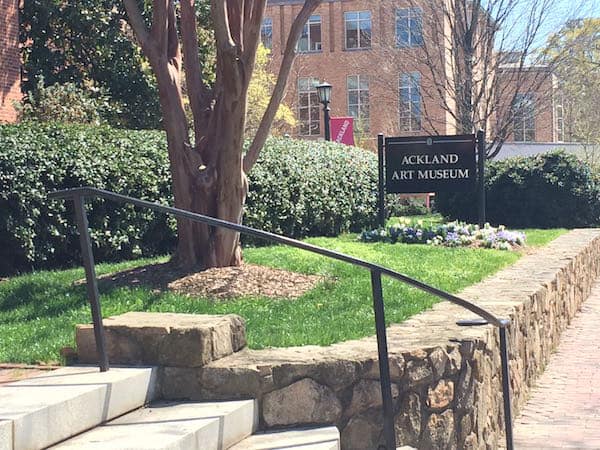 Ackland Art Museum, on the University of North Carolina campus, at 101 South Columbia Street, is always free to visit. Its permanent collection consists of more than 17,000 works of art, featuring North Carolina's premier collections of Asian art and works of art on paper (drawings, prints, and photographs), as well as significant collections of European masterworks, twentieth-century and contemporary art, and North Carolina pottery. The Ackland organizes more than a dozen special exhibitions a year.
In addition, Ackland Art Museum presents many events. Some have a small cost associated with them and some are free. You can learn about all of their events and programs on their website, but here's a list of some upcoming free programs.
Drawing in the Galleries
2nd Saturday of the month, 10 a.m.
The second Saturday of every month, Amanda Hughes leads participants in a creative exploration of a particular object in the Ackland's collection. For all sessions, bring paper and dry media (crayon, pencils, etc.). All levels are welcome. Free and open to the public. No reservation necessary.
Andrew Hudson (Clarinet)–"Gifts of the Magi"
Sunday, November 18th, 2 p.m.
'Gifts of the Magi' is a dynamic experience for solo clarinetist and audience that explores the prophetic nature of the gifts to the infant Jesus. Born in a Bethlehem stable, the Christ child is presented with three gifts from mysterious travelers who followed the light of a wondrous star: gold, frankincense, and myrrh. These gifts have come to be understood as symbolic of greater themes in the life of Jesus: gold for his divinity, frankincense for his willingness to suffer, myrrh for his mortality. Featuring music by Eric Mandat, Steve Reich, Franco Donatoni, Salvatore Sciarrino, and earspace's own Ledah Finck, 'gifts of the magi' inaugurates the holiday season with a shared journey of pilgrims – symbolically and literally – through several works of art given to the Ackland Art Museum's current exhibition Birthday Presents, presented in connection with the Museum's sixtieth anniversary. Interspersed with poetry and reflection, our journey – in turn reflective, somber, and stirring – will direct us inward to consider the sacred and profane implications of our own being.
This year's Family and Friends Sundays embrace the celebratory spirit of the Ackland's sixtieth anniversary year with art-filled parties for all seasons! Enjoy themed scavenger hunts of art on view and hands-on art-making activities that are fun for the whole family.
November 25th, 2018 | 2-5 PM
Artsgiving
December 16th, 2018 | 2-5 PM
Winter Wonder[Ack]land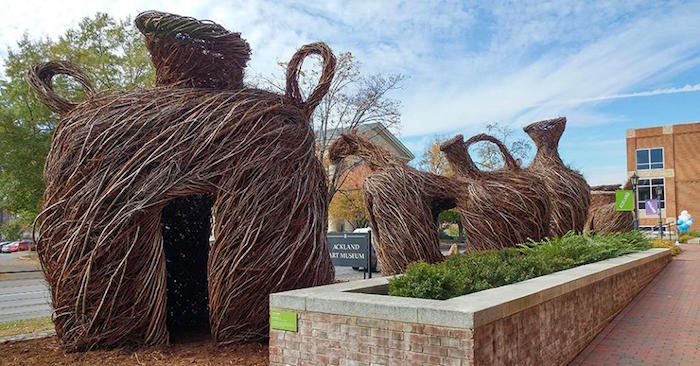 When
Monthly on the 2nd Saturday @ 10:00 am-12:00 pm (starting August 11, 2018)