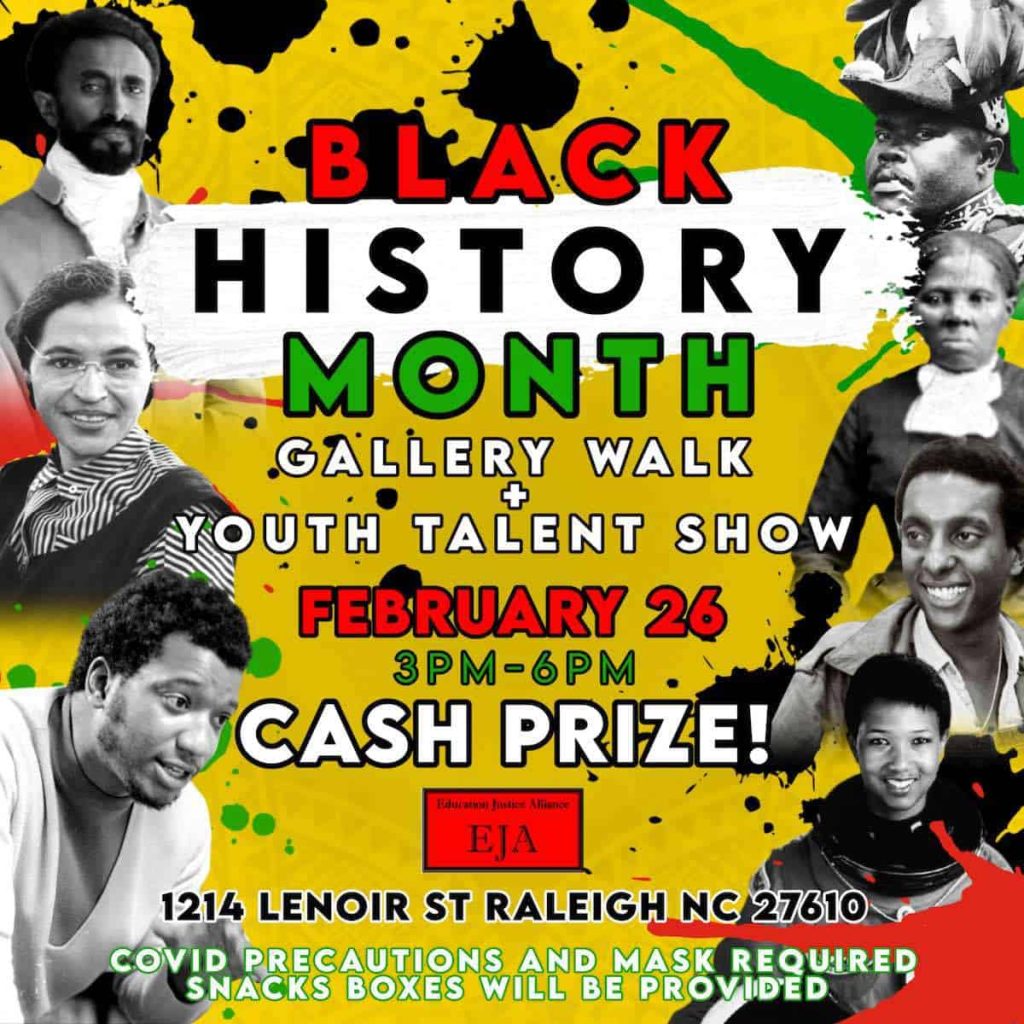 Education Justice Alliance is leading a free event, Black History Month Gallery Walk and Talent Show, on Saturday, February 26th, 2022, from 3 to 6 p.m., at Nexus at 1214, at 1214 E Lenoir Street, Raleigh.
Learn about more Black History Month events throughout the Triangle.
Learn the stories of the Black men and women on the gallery walk and enjoy the talents of the youth in the community.
Boxed food will be provided. Masks are required.
More Black History Month Events
Check out a list of Black History Month events and sites in the Triangle, or look at a quick list here:
Saturday, January 29, 2022
Wednesday, February 2, 2022
Friday, February 4, 2022
Saturday, February 5, 2022
Sunday, February 6, 2022
Tuesday, February 8, 2022
Wednesday, February 9, 2022
Thursday, February 10, 2022
Friday, February 11, 2022
Saturday, February 12, 2022
Sunday, February 13, 2022
Tuesday, February 15, 2022
Thursday, February 17, 2022
Friday, February 18, 2022
Saturday, February 19, 2022
Sunday, February 20, 2022
Wednesday, February 23, 2022
Thursday, February 24, 2022
Friday, February 25, 2022
Saturday, February 26, 2022
Sunday, February 27, 2022
Friday, March 11, 2022