Durham celebrates Mardi Gras in a big way. The main event is on Tuesday, February 13th, 2018, and it's free. The parade is a DIY affair. You don't have to register your krewe. Just show up.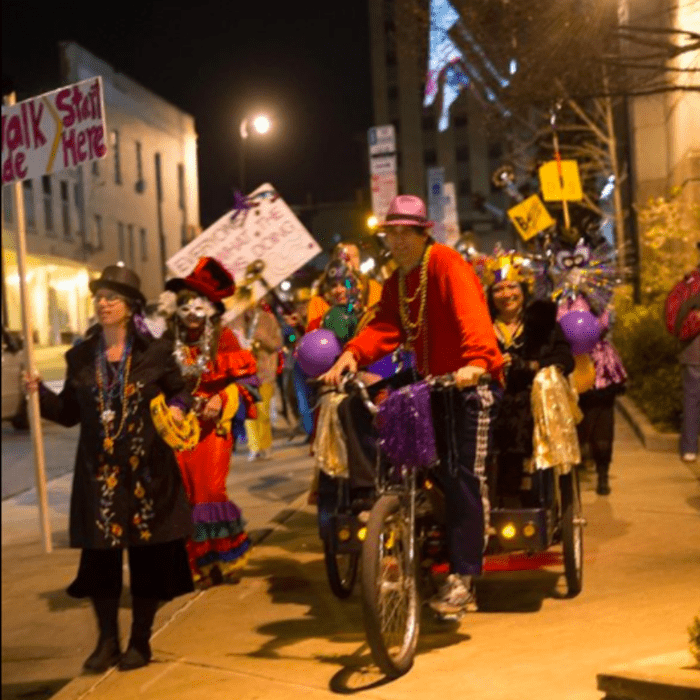 The Bulltown Strutters, a community parade band, will be gathering at from CCB Plaza, 201 North Corcoran Street, Durham, around 6 p.m.
At at CCB Plaza, The League of the Tutu will be hosting their sacred opening ceremony of placing the Tutu on Major the Bull at 6:30.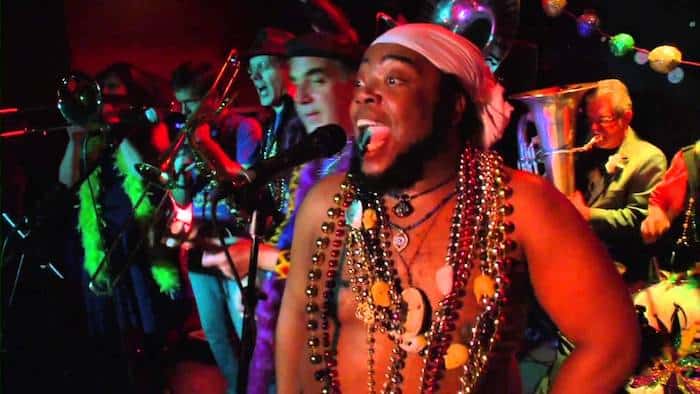 Then the Bulltown Strutters will lead the parade to Motorco, 723 Rigsbee Avenue. The crowning of the 2018 royalty will take place at Motorco.
There will be live music, with no cover, at several Durham venues:
Motorco (723 Rigsbee Av)
7:30-8:30 Boom Unit Brass Band
9:00-11:00 Bulltown Strutters
The Blue Note Grill (709 Washington St)
8:15 – 9:30 The Wiley Fosters
10:00 – 11:15 Coleslaw
Fullsteam Brewery (726 Rigsbee Av)
8:00-9:15 The Tan and Sober Gentlemen
9:45-11:00 The Ragweed Brass
The Pit Authentic Barbecue (321 W Geer St)
8:15-9:30 The Cajammers
10:00-11:15 Shamu Garcon
the bar… durham (711 Rigsbee Av)
9:30 The Mardi Gras Drag Show