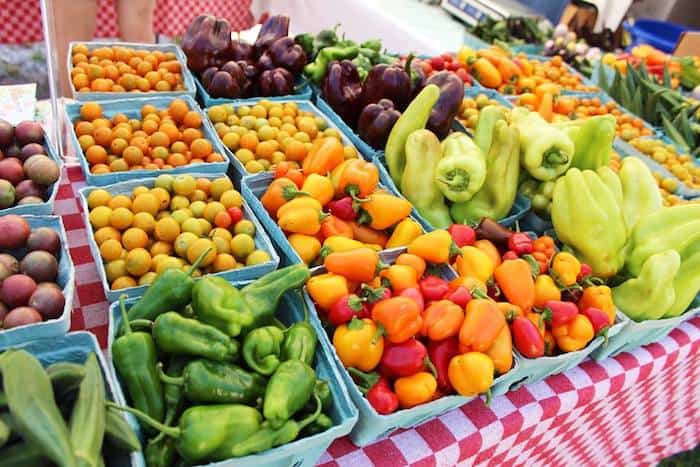 Durham Farmers' Market, at 501 Foster Street in Durham, is Durham's largest farmers' market. It's open Saturdays all year, and also Wednesdays from mid-April to mid-October.
Summer Saturday hours (April 7 through November 17:
Saturdays 8 a.m. to 12 p.m.
Summer Midweek Market (April 17 through October 10)
Wednesdays 3 p.m. to 6 p.m.
Winter Hours (December through March):
Saturdays 10 a.m. to 12 p.m.
Everything sold at the Durham Farmers' Market comes from no more than 70 miles away.
Tomato Day 2018
Saturday, July 14th, 2018
9 a.m. to 11 a.m.
Free
Try free samples of a variety of locally grown tomatoes and vote for your favorite. Event goes from 9 a.m. until all the tomatoes are gone. Chef Kyle Wilkerson and Candace Crank of Heirloom, A Poppa Paul Kitchen are hosting.
Tomato Day at the Durham Farmers' Market from Taylor Shain on Vimeo.