Community Church of Chapel Hill Unitarian Universalist, 106 Purefoy Road, Chapel Hill, North Carolina, is presenting an Interfaith Benefit Concert on Friday, September 23rd, 2022, at 7:30 p.m.
The concert features Emma's Revolution, and benefits Immigrant Justice Initiative.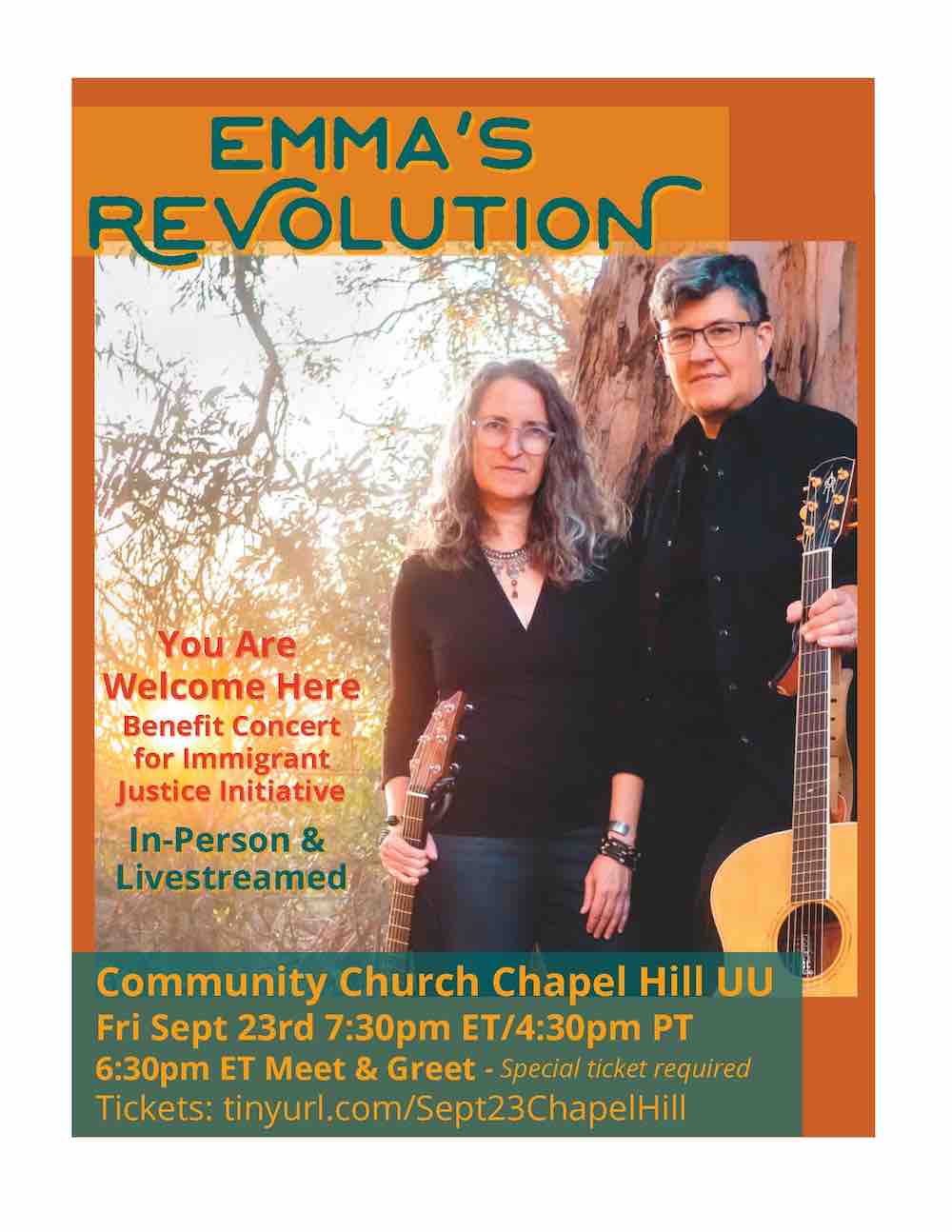 Emma's Revolution is an American folk music and social activist duo, consisting of songwriters Pat Humphries and Sandy Opatow. Named after activist Emma Goldman, the group has performed at protests for peace, women's rights, labor rights, environmental protection, and other progressive causes. Their songs have been covered by various choral groups, including church choirs and labor choruses.
In the past four years, the IJI has built partnerships with other congregations and immigrant support agencies to provide housing and connect immigrants with services to help them find their way in their new home. Support from inside and outside our church has been strong. The proceeds from this concert will fund our continuing efforts to help one family at a time find safety and an optimistic future in their new country.
There are both in-person and live-stream ticket options, starting at $5 for livestreams and $15 for in-person tickets.
Masks are required for in-person events.
Community Church of Chapel Hill Unitarian Universalist
106 Purefoy Road
Chapel Hill, NC