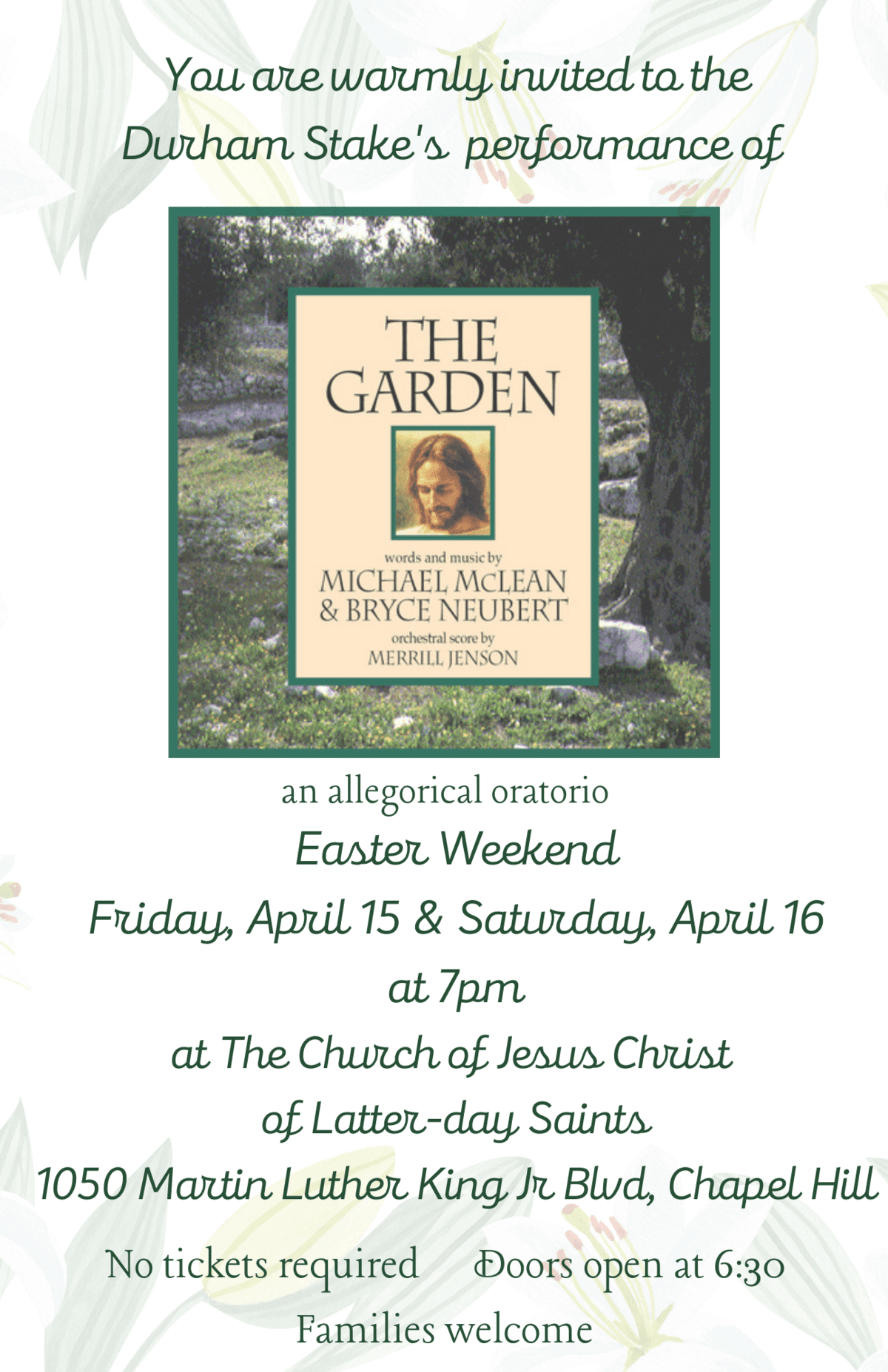 Everyone is invited to a performance of "The Garden," an Easter Oratorio. It takes place on Friday, April 15th, and Saturday, April 16th, 2022, at 7 p.m. both evenings, at The Church of Jesus Christ of Latter-Day Saints, 1050 Martin Luther King Jr. Blvd, Chapel Hill, NC.
It's free to attend and no tickets are required.
Doors open at 6:30 p.m.
From the organizers:
The Garden is an allegorical oratorio, telling the story of Gethsemane from the point of view of the garden itself. As the objects in the garden struggle in despair with their problems, the wicked Landlord relishes in their suffering and desires it to continue. However, the loving Gardener gives them hope by telling them of the one Man who can save them from their pain. The performance lasts about an hour and 15 minutes. Everyone is welcome to come!
The Church of Jesus Christ of Latter-day Saints, Chapel Hill
1050 Martin Luther King Jr Blvd
Chapel HIll, NC