Fight the January blahs by taking part in some of these hand-picked free and (very) cheap events going on this month. Make sure to follow the links for all the details.
You might also be interested in: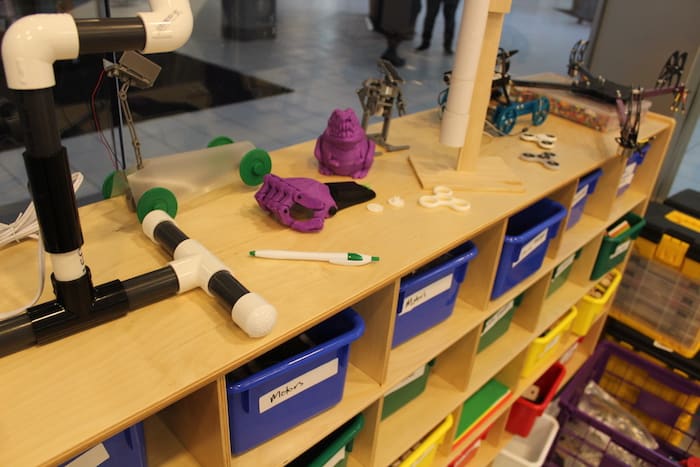 Wednesday, January 10th
10 a.m. to 11 a.m.
Northgate Mall, 1058 W Club Blvd, Durham
Free
The MakerLab is a place created by Durham County Library where community members can try out technologies like 3D printing, Cubelets, BeeBots, watercolor bot, virtual reality and much more, for free. At the Open Maker Day, you can explore these technologies. There will also be various DIY crafts to explore. Fun for the whole family. No appointment or registration required. If you bring in a file to print on the 3D printing, it will take a couple weeks to get the object printed. The only cost to you will be the cost of the filament–$.25 an gram.

Monday, January 15th
10:00 a.m. to 12:30 p.m.
Center Court, Northgate Mall, 1058 West Club Boulevard, Durham
Free
This annual celebration features workshops, crafts, music, giveaways and birthday cake, for both adults and children. Make sure to check out the whole rundown of MLK Day events in the Triangle, including the Town of Cary's Dreamfest, an Evening Musical Celebration at Duke Energy Performing Arts Center in Raleigh, and much more.

Saturday, January 27th, 11 a.m. to 4 p.m.
Sunday, January 28th, 1 p.m. to 4 p.m.
Morehead Planetarium and Science Center, 250 East Franklin Street, Chapel Hill
Free
The North Carolina LEGO Users Group is bringing LEGOPalooza to Morehead Planetarium. You can expect to see LEGO exhibits ranging form settlements in outer space to hometowns throughout America, including forts, amusement parks, city landmarks and more. LEGOPalooza is recommended for ages 6 and older, but younger children are free to come.


Saturday, January 27th, 9 a.m. to 5 p.m.
Sunday, January 28th, 12 p.m. to 5 p.m.
North Carolina Museum of Natural Sciences, 11 West Jones Street
Free
North Carolina Museum is partnering with NASA and the Raleigh Astronomy Club for this event. The theme this year is space telescopes and missions. Take part in comet crafts and solar observing, and enjoy lectures and rocket launches.

Saturday, January 27th
10:30 a.m. to 4:30 p.m.
North Carolina Museum of History, 5 East Edenton Street, Raleigh
Free
Named a Top 20 Event by the Southeast Tourism Society, the 17th annual African American Cultural Celebration will feature more than 75 musicians, storytellers, dancers, chefs, historians, playwrights, authors, artists, re-enactors, and more.
Various times and places
If you're one of the many people who have started the year with a renewed dedication to your health, but you're not sure what kind of workout you'd like to include in your life, check out one of these free workouts. This list will be updated throughout the year as we learn about more free Yoga classes, bootcamp workouts and more.