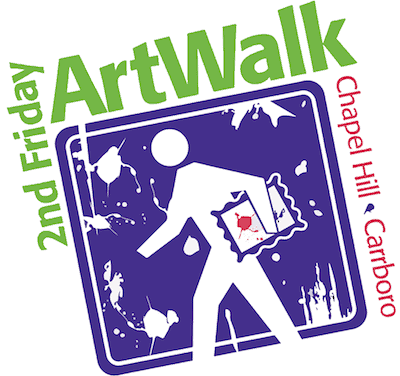 The second Friday of every month, from 6 p.m. to 9 p.m., head to Chapel Hill and Carrboro for an ArtWalk. Experience live music, food, activities, hands-on art demonstrations, discounts, and more. Download a map to help make sure you don't miss anything. 27 venues are highlighted on the map, everything from the Ackland Art Museum at UNC to Open Eye Cafe in Carrboro.
The next next ArtWalk takes place Friday, December 14th, 2018. Learn more about these events and venues on the 2nd Friday ArtWalk page.
2nd Friday ArtWalk events and activities are free and open to all.
Here are a few events going on at the January 11th 2nd Friday ArtWalk:
New Year, New Look, New Dance at Ackland Art Museum
6 p.m. to 9 p.m.
Join us for an evening of art-inspired, site-specific dance performances choreographed by Heather Tatreau as part of the SITES 2018-2019 Experimental Art + Performance Series.
Drop in during the ArtWalk to wander through the contemporary and African galleries and discover how dance performance can enliven your experience of the Ackland Art Museum's new installation, A New Look: The Permanent Collection Galleries Re-energized.
Thē Rīt tə Bair Ährt at Open Eye Cafe
6 p.m. to 9 p.m.
Repetitive, Subjective, Photon reflective geometric denouncements making use of a variety of instruments such as watercolour, pastel, charcoal, papyrus paper and wood. Portraits and works; made with a compass.
Screenprints by Kristen DeGree at Century Center in Carrboro
6 p.m. to 9 p.m.
Kristen DeGree is a printmaker and papermaker based in Durham. She will be showing recent work inspired both by winter landscapes and experimental silkscreen techniques completed during a recent artist residency at Women's Studio Workshop in Rosendale, NY.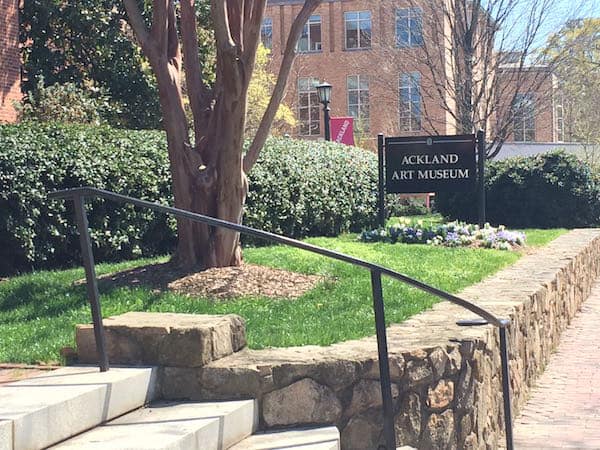 More events coming up in Chapel Hill and Carrboro (plus Hillsborough)
Tuesday, January 22, 2019
Wednesday, January 23, 2019
Thursday, January 24, 2019
Friday, January 25, 2019
Saturday, January 26, 2019
Sunday, January 27, 2019
Monday, January 28, 2019