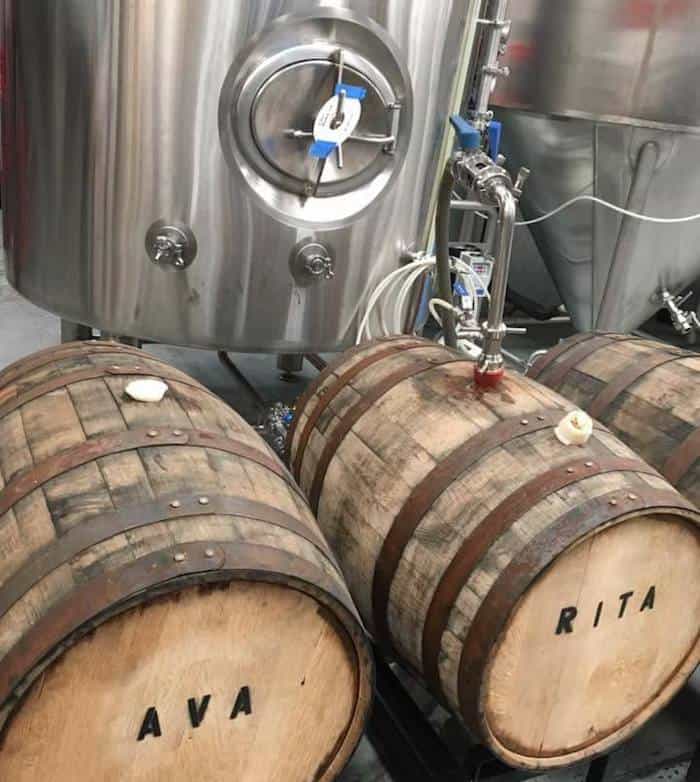 Bombshell Beer Company, at 120 Quantum Street, Holly Springs, is a 100% women-owned microbrewery. They package our beer in kegs and cans which can be found in restaurants and bars throughout the Greater Triangle, Triad and Sandhills of NC.
The Tap Room features up to 12 beers on tap, wine and soft drinks, and there's an outdoor Beer Garden.
Bombshell hosts food trucks, live music, trivia and special events. It's a pet and family friendly brewery.
Here's some of what's coming up:
Bombshell Beer Trivia Tuesday, hosted by Geeks Who Drink
Tuesdays, 7:30 p.m.
Your Geeks Who Drink Quiz Master will lead you through nearly 70 multimedia questions in two exciting hours. Each quiz also has two audio rounds in "Name that Tune" style, and another round comprised of soundbites from movies and TV.
Play in teams of up to six or by yourself if you're some kind of savant. If you want to play but don't have a team, come anyway. We can usually get single players recruited onto an existing team.
Winning teams get bar cash and other prizes. Bonus questions for gift cards are sprinkled throughout the quiz.
Saturday, January 12th, 8 p.m.: Live music with Maskell Freeman Band
5 year Anniversary Party
Saturday, January 26th, 2019
12 p.m. to 11:30 p.m.
Free
There will be a family area with a bounce house and fairy hair until 6 p.m. Food trucks Cousins Maine Lobster and Moonrunners. Live music by Mike and Amy at 3 p.m. and Joe Hero at 8 p.m.
Saturday, February 2nd, 8 p.m.: Live music with Sayer McShane
More events at breweries in the Triangle
Friday, February 22, 2019
Saturday, February 23, 2019
Sunday, February 24, 2019
Tuesday, February 26, 2019
Wednesday, February 27, 2019
Thursday, February 28, 2019
Friday, March 1, 2019
Saturday, March 2, 2019
Sunday, March 3, 2019
Tuesday, March 5, 2019
Wednesday, March 6, 2019
Thursday, March 7, 2019
Friday, March 8, 2019
Saturday, March 9, 2019
Tuesday, March 12, 2019
Thursday, March 14, 2019
Friday, March 15, 2019
Saturday, March 16, 2019
Tuesday, March 19, 2019
Thursday, March 21, 2019
Friday, March 22, 2019
Saturday, March 23, 2019