Juneteenth is a celebration that commemorates the end of the enslavement of African-American people in the United States.
It marks the day, June 19th, 1865, when the Emancipation Proclamation (which had been issued on January 1st, 1863) was finally read to enslaved African–Americans in Texas.
It took more than two years for word of freedom to get to enslaved people, and freedom is still a process. Some of the Juneteenth events are calls to action, and all encourage community involvement.
We will list Juneteenth Celebrations in the Triangle, as soon as they're announced. Following are the celebrations that have been announced for 2022, and we expect many more to be added to this list shortly.
Dix Park will be hosting an expanded Juneteenth celebration on Saturday, June 18th, 2022, from 1 to 5 p.m. It will be a free event at Harvey Hill and the Chapel Event Center at Dix Park, 1030 Richardson Drive, Raleigh.
The celebration will feature live music, spoken words, children's activities, vendors, food trucks, and performances for children.
North Carolina Museum of History will present an afternoon of Juneteenth-inspired activities on Friday, June 17th, 2022, from 1 to 4 p.m. Drop in at the NC Museum of History for an afternoon of activities inspired by the national holiday. Meet members of the Battery B Second Regiment, US Colored Light Artillery Civil War reenactors, as they reveal the legacy of the courageous soldiers in the struggle for freedom and citizenship during the American Civil War. Visit museum exhibits, and watch Neal Thomas make split-oak baskets, like those used by families at early Juneteenth celebrations. This is a free event. 5 E Edenton Street, Raleigh
North Carolina State Capitol will be offering Juneteenth themed tours at 10 a.m. and 11 a.m. on Saturday, June 18th. These tours will focus on the stories of the enslaved African Americans whose skill and labor constructed and maintained the Capitol. The tours are free, but please register in advance. 1 E Edenton Street, Raleigh.
Pope House Museum
The City of Raleigh Museum's annual Juneteenth festivities will take place at the Pope House Museum, 511 S. Wilmington Street, Raleigh, on Saturday, June 18th, and Sunday, June 19th, 2022. The free, family-friendly events include a libations ceremony, special walking tours, games and crafts, music, giveaways and more.
Juneteenth in Hayti Neighborhood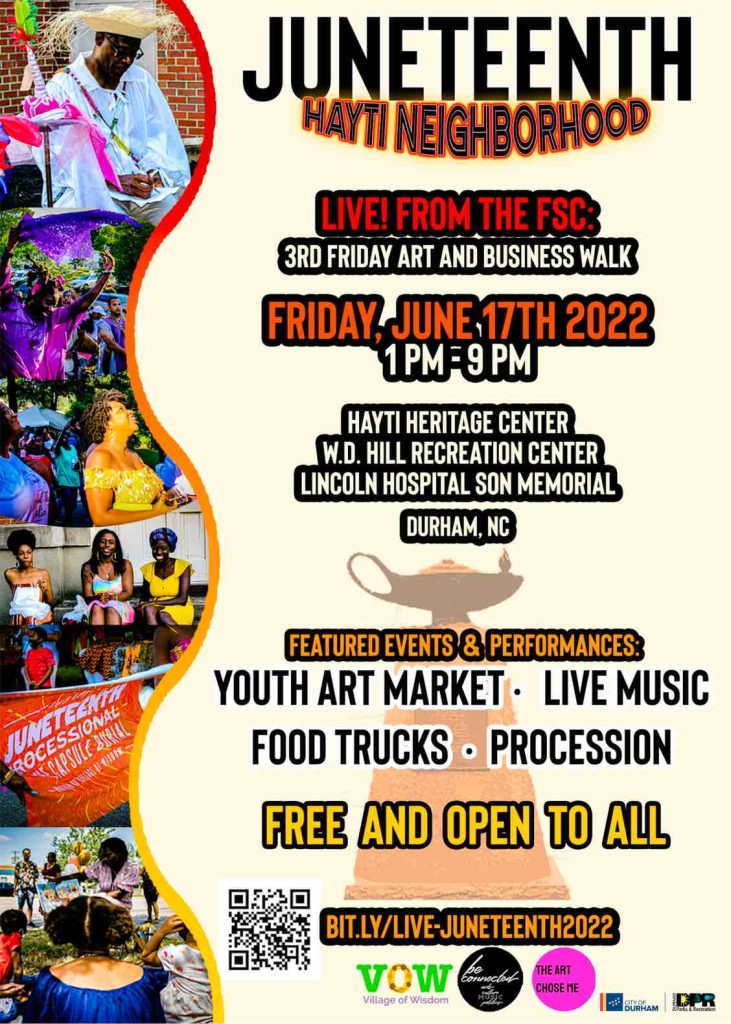 Celebrate Juneteenth in the Hayti neighborhood on Friday, June 17th, 2022, from 1 to 9 p.m. Events take place at the Hayti Heritage Center, 804 Old Fayetteville Street, Durham, and other venues in the neighborhood. There will be a youth art market, live music, food trucks, a procession, and more. Free event.
Oberlin Village 5K and Pop-Up Museum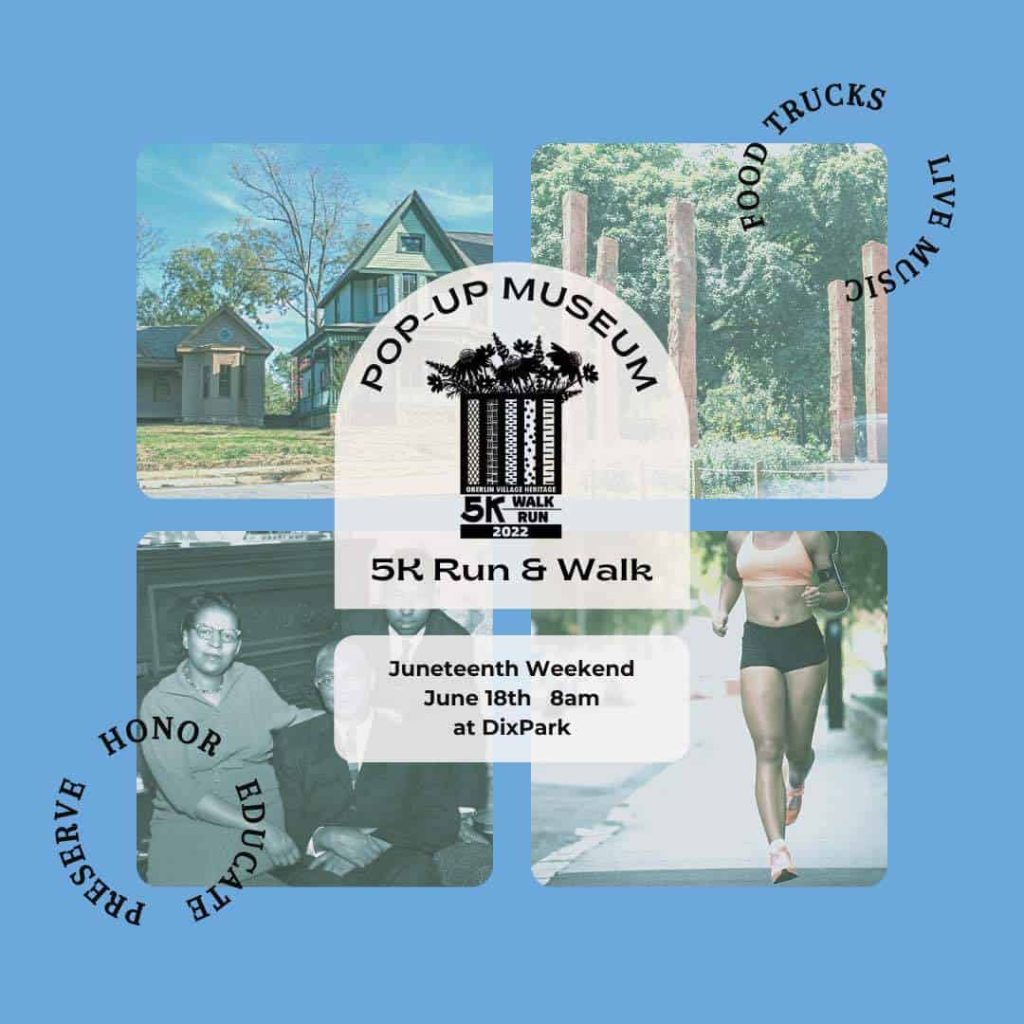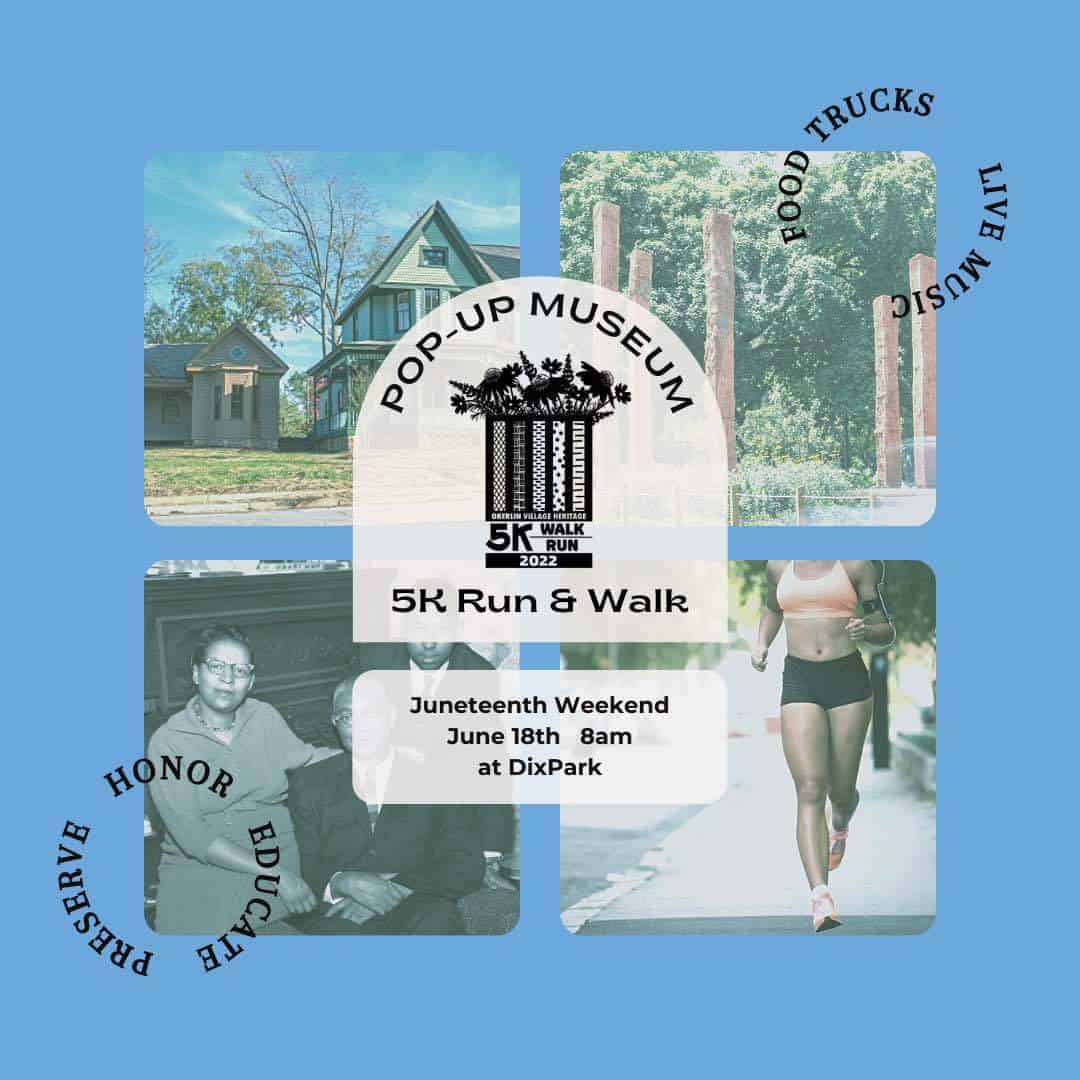 The Friends of Oberlin Village are presenting the 1st Annual Oberlin Village Heritage 5K Run/Walk and Pop-Up Museum on Saturday, June 18th, 2022, at Dix Park, at Harvey Hill. The funds raised will help support Friends of Oberlin Village in raising public awareness and preserving Oberlin's rich history, contributions and achievements. Oberlin Village is the only known surviving freedman's village in North Carolina that grew out of a Free Black settlement during Reconstruction.
The 5K will start at 8 a.m., and costs $40-$45. There's a Kids Dash at 9 a.m., and that costs $5. The pop-up museum will take place from 8 to 11 a.m. and is free.
Juneteenth Celebration in Wake Forest — Portraits of the Past
The Town of Wake Forest and the Northeast Community Coalition are presenting Juneteenth — Portraits of the Past on Saturday, June 18th, 2022, from 12 to 3:30 p.m. This is a free event that takes place at The Dubois Center, 518 N. Franklin St., Wake Forest, NC.
Free and open to the public, this year's Juneteenth Celebration will begin at 11:15 a.m. with a Freedom Walk that begins and ends at The Dubois Center, 518 N. Franklin St. Participants are encouraged to begin assembling for the march at 11 a.m.
The day's activities will highlight the freeing of the slaves in Texas two years after the passing of the Emancipation Proclamation.
Immediately following the Freedom Walk there will be food, activities, music, and more.
Juneteenth in Smithfield
There are two Juneteenth celebrations in Smithfield. On Friday, June 17th, the Black Music Appreciation Month/Juneteenth Celebration will take place at Johnston Community College Learning Resource Center, 245 College Road, Smithfield, from 6 to 10 p.m. It will feature live music from Jus Once Band and The Mack Band, as well as food trucks, bounce hosues, and vendors.
On Saturday, June 18th, 2022, there will be a Juneteenth Parade starting at 10 a.m. from The Alumni Center, 1110 Massey Street, Smithfield. It will proceed to Smith Collins Park, 909 E Lee Street, Smithfield. Then there will be a cookout celebration at Smith Collins Park starting at noon, with FREE food, music, vendors, spoken word performances and more.
Cary's Juneteenth Celebration
Town of Cary is holding a Juneteenth celebration on Sunday, June 19th, 2022, at the old library site, 310 S Academy Street, from 3 to 4:30 p.m.
In addition, watch The Fire of Freedom performed by Mike Wiley at The Cary Arts Center on Sunday, June 19th, at 6:30 p.m. Tickets are $10.
Also, the Cary Arts Center will be lit red, yellow and green from June 17th to 19th.
Juneteenth at Historic Oak View County Park
Historic Oak View County Park, at 4028 Carya Drive, Raleigh, is educating visitors about the enslaved people who labored at Oak View, and their emancipation, throughout the month of June. There will be a self-guided Juneteenth display, featuring interpretive panels about Juneteenth and the stories of the formerly enslaved people at Oak View, throughout the month.
In addition, there will be two Juneteenth story times, on June 7th and 11th, at 10 a.m., recommended for children ages 4-8, and a special Juneteenth tour on June 25th at 11 a.m.
Day by Day List of Juneteenth Events in the Triangle
Saturday, June 4, 2022
Saturday, June 11, 2022
Monday, June 13, 2022
Tuesday, June 14, 2022
Wednesday, June 15, 2022
Thursday, June 16, 2022
Friday, June 17, 2022
Saturday, June 18, 2022
Sunday, June 19, 2022
Saturday, June 25, 2022